Maximize Reimbursement Using Modifier 22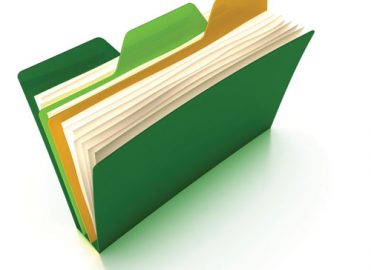 When work is substantially greater than typically required, document it, and call on 22.
Most surgical specialty practices are familiar with the documentation needed to report modifier 22 Increased procedural services. What has never been satisfactorily quantified for surgeons is the financial impact, from claim to claim, of applying the modifier. With a little help from publicly available information, coupled with clear and specific documentation, estimating the value of services performed becomes clearer and proper reimbursement becomes tangible.
CPT® guidelines tell us we may append modifier 22 "when the work required to provide a service is substantially greater than typically required." This usually takes the form of an unforeseen complication encountered during a procedure. Note that modifier 22 is designed for use only with surgical procedures; it is not intended for use on evaluation and management (E/M) services.
Correct Use of 22
To use modifier 22 effectively, surgical documentation must include all of the following elements:
A description of the extenuating circumstances encountered during the procedure that differentiated the surgery from others of a similar type, including severity;
The technical aspects of and effort required for the increased procedural services (e.g., extensive lysis of adhesions, control of unexpected bleeding); and
The amount of time, beyond what is normally expected for the procedure performed, that the surgeon spent addressing the extenuating circumstances intra-operatively.
While all three of these items are required for modifier 22 use, the last bullet requires special attention. It's not enough to simply note the total time spent addressing the complication or extenuating circumstances. To fulfill the last requirement, you might say, "Addressing this complication took an additional XX minutes above and beyond what is normally encountered for procedures of this type." This language becomes important as we turn our attention to the fundamental modifier 22 question: "What's the difference in payment?"
Understand the Basis of Payment
As part of each year's Medicare Physician Fee Schedule (MPFS) Final Rule, the Centers for Medicare & Medicaid Services (CMS) makes available a "Work Time" Excel file to provide important information about median time values for all procedures listed in the CPT® codebook, as well as the types of E/M services expected to be encountered in the pre- and post-operative periods of a procedure. To gain access to this file:
Visit: www.cms.gov/Medicare/Medicare-Fee-for-Service-Payment/PhysicianFeeSched/PFS-Federal-Regulation-Notices-Items/CMS-1631-P.html
Click on the file: CY 2016 PFS Proposed Rule Physician Time (Updated 7/15/15) [ZIP, 510KB] and follow the prompts that allow you to download the file
Open the Excel file "CMS-1631-P_Work_Time_(Updated 07152015)"
The time calculations on this spreadsheet are partially developed in accordance with the Harvard/Relative Value Scale Update Committee (RUC) Time Study. This is a five-year, rolling survey of providers across the country that asks how much time is spent performing billable procedures. The remaining portion of this time file comes from a catalog of descriptions of pre-, intra-, and post-service elements that are maintained in the RUC database (not available to the public).
On the Work Time spreadsheet, Column E, "Median Intra Service Time," is particularly important to the coding and reimbursement of modifier 22. The values in this column represent the time usually expended for surgical procedures. It's important to keep in mind that a typical surgical procedure may take more or less time than what is listed, but the median time can be used to determine the approximate value of procedures billed with modifier 22.
For example: A general surgeon in Arizona plans to provide a laparoscopic cholescystectomy (47562 Laparoscopy, surgical; cholecystectomy) on a 67-year-old male, Medicare recipient who weighs 375 pounds. In the surgeon's documentation, we find the following dictation:
Of note, thick intra-abdominal adhesions were encountered during the procedure based on the patient's body habitus that required significant adhesiolysis. This portion of the procedure added an additional 20 minutes to the total surgical time than what is normally encountered for this type of procedure.
The surgeon, in this case, documented the unusual circumstance encountered, the work required to address this occurrence, and the total amount of time beyond normal for this procedure — the three important elements that must be captured in the operative note to use modifier 22.
Refer to the MPFS
In looking at the Work Time spreadsheet for 2016, you'll find that CPT® 47562 has a median intra-service time of 80 minutes. From here, use the Physician Fee Schedule Look Up tool on the CMS website to find the Arizona Medicare allowed amount for 47562 ($671.95). In looking at the time values, we can determine this case was 25 percent more complex than the standard case, based on time. If you increase the allowed amount by 25 percent, the true value of the service is $839.94, or 20 percent more than what Original Medicare allows.
Bear in mind that the median intra-operative times listed in this spreadsheet are based on data collected in part by the American Medical Association, owner of CPT®. This means the intra-operative time values can be applied across the board to all payers when determining reimbursement for procedures using modifier 22.
Collecting the proper reimbursement for modifier 22 may require appealing the initial payment determination beyond the first level to set a payment precedent with the payer in question. However, with the right balance of persistence, proper documentation, and publicly available information, capturing proper reimbursement will no longer be a matter of carrier conjecture, but rather a quantified dollar amount for your surgeon's time and expertise.
Resources
Physician Fee Schedule Look-Up Tool: www.cms.gov/apps/physician-fee-schedule/search/search-criteria.aspx
---

J. Paul Spencer, CPC, COC, has more than 25 years of experience on the administrative side of healthcare, including over six years spent with payers. He specializes in physician documentation improvement and audit response to insurance carriers. Spencer can be heard as a frequent contributor to "Monitor Monday," a national broadcast related to government recovery audits. He is a member of the Milwaukee, Wis., local chapter.
Latest posts by Guest Contributor
(see all)
One Response to "Maximize Reimbursement Using Modifier 22"