2016 OPPS: More Packaging, Encounter-based Payments, and Modifiers
In Facility
January 1, 2016
Comments Off

on 2016 OPPS: More Packaging, Encounter-based Payments, and Modifiers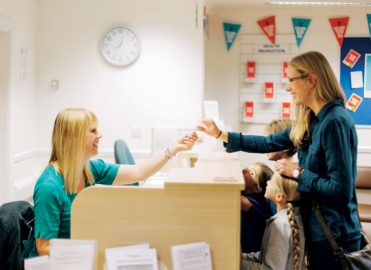 New policies may affect the entire industry, not just hospitals.
In the 2016 Hospital Outpatient Prospective Payment System (OPPS) final rule, the Centers for Medicare & Medicaid Services (CMS) continues to base payments on claims data submitted by hospital providers. In considering 92 million claims for calculating the payment rates, CMS finalized several policies in the rule that affect the entire industry.
FYI: View the 2016 Hospital OPPS final rule in its entirety at:
www.gpo.gov/fdsys/pkg/FR-2015-11-13/pdf/2015-27943.pdf.
2016 Payments
CMS estimates overall payments under the OPPS will decrease by 0.3 percent. This is due to an additional adjustment to offset monies that were moved to the OPPS from the Clinical Laboratory Fee Schedule Payment funds in 2015. CMS estimated an amount of money they believed would be packaged into OPPS claims with the initiation of bundling lab tests previously paid separately. They did not anticipate that the number of "lab only" claims would continue to be as numerous as they were. After reviewing claims data, CMS believes they over-estimated the funds needed, and now must offset that estimation to prevent overpayment for 2016.
APCs
For 2016, nine families of ambulatory payment classifications (APCs) were restructured and consolidated, based on clinical characteristics and resource similarities: airway endoscopy; diagnostic tests/related services; excision/biopsy/incision and drainage procedures; eye surgery/related procedures; gastrointestinal procedures; imaging services; radiation oncology services; skin procedures; urology procedures: vascular procedures; orthopedic procedures; and gynecology procedures.
CMS noted in the final rule:
The current level of granularity for these APCs results in groupings that are unnecessarily narrow for the purposes of a prospective payment system. This excessive granularity is especially apparent with the APCs for X-ray based imaging services and nuclear medicine imaging services. Many of these APCs are currently structured according to organ or physiologic system that does not necessarily reflect either significant differences in resources or how these services are delivered in the HOPD.
For 2016, CMS finalized 10 new Comprehensive APCs (C-APC), and reimbursement will continue to be an encounter/claim-based payment. The J1 primary service and complexity adjustment methodologies will continue.
Note: Procedure codes assigned to comprehensive APCs are designated with status indicator J1. See Addendum B at www.cms.hhs.gov/HospitalOutpaitent PPS/ for the list of codes.
Two new C-APCs that should be mentioned, specifically, are
"Ancillary Outpatient Services when a Patient Expires" and
"Comprehensive Observation Services." For many years under OPPS, CMS has provided payment for an inpatient-only
procedure performed emergently on an outpatient who dies before being admitted as an inpatient. Modifier CA Procedure payable only in the inpatient setting when performed emergently on an
outpatient who expires prior to admission is used to designate
this scenario. For 2016, a single payment will be made for all services reported on the claim.
The Extended Assessment and Management Composite (APC 8009) is being replaced with a C-APC for "Comprehensive Observation Services." CMS created a new status indicator, J2, to indicate specific combinations of services designated as adjunctive services that will be reimbursed as part of the comprehensive observation service. The requirements for payment under the C-APC remain the same as for the composite (e.g., minimum of eight units for G0378 Hospital observation service, per hour; E/M visit; no status T procedure on the same day or day before the G0378 date of service).
A positive change for hospitals is that all emergency department visit levels will be included in the E/M visit requirement; previously, the composite payment required either a level 4 or 5 visit. If the claim contains a J1 primary service, the J1 C-APC will be the composite under which the services will be paid. There is no complexity adjustment for J2 occurring on the same claim as J1. Providers will still be required to carve out observation services time when a diagnostic or therapeutic procedure is performed.
An important point reinforced in the final rule is providers must report all services provided to a patient, regardless of whether the service receives separate payment. Without the services being reported, CMS has no information in the claims data on which to base future payment. Individual line item payment should not be the sole reason for reporting services on a claim.
Device-intensive APCs the Same but Different
CMS will retain the device-to-procedure edits with a modification. Beginning in 2015, the edit was satisfied when any device C code listed in the edits was reported. CMS has further refined the requirement so that only procedures assigned to a device-intensive APC that require device implantation will be edited for the presence of a device and procedure on the claim. No specific procedure-to-device match is required; any device C code related to a device-intensive APC will satisfy the edit.
Packaging Continues to Expand
CMS continues with packaging expansion to provide a more prospective payment for outpatient encounters. CMS reiterated that the geometric mean cost of $100 described in the 2015 final rule was a guideline, only, and is "no longer relevant." Surgical pathology levels 3 and 4 will be packaged when provided and reported with a surgical service. Three separately payable drugs will be considered a surgical supply and packaged for 2016: bivalirudin (J0583 Injection, bivalirudin, 1 mg), mitomycin ophthalmic (J7315 Mitomycin, opthalmic, 0. 2 mg), and abciximab (J0130 Injection abciximab, 10 mg).
Clinical diagnostic laboratory tests will continue to be packaged when reported on a claim with other services. Modifier L1 Separately payable laboratory test can still be appended if the services meet the requirements to deem the service separate and not related to the primary service. In addition, a new status indicator, Q4, will allow the claims processing system to pay for the tests when a "lab only" claim is submitted. This relieves the operational burden of applying modifier L1 when the claim contains only lab services.
New Modifier Requirements
During the claims analysis process, CMS noted some services are reported on a separate claim than the associated J1 primary service. In particular, "planning and preparation services" were noted to appear on a claim prior to the claim for the J1 code. The most important example of this is stereotactic radiosurgery (SRS). Under the American Taxpayer Relief Act of 2012 (ATRA), the payment of cobalt 60 and robotic linear accelerator based (LINAC) SRS must be the same. Claims data shows cobalt 60 based services had the planning services and treatment delivery reported on the same date of service on the same claim. Whereas, LINAC treatments were reported on a different date of service and claim than the treatment planning, imaging services, and radiation treatment aids. This creates an inequity in payments for the two delivery methods, and does not meet the requirement under ATRA. In addition, all services are included in the bundled C-APC payment.
CMS has created new modifier CP Adjunctive service related to a procedure assigned to a comprehensive payment classification (C-APC) procedure, which will be required for any services provided in support of SRS treatment delivery (77371 Radiation treatment delivery, stereotactic radiosurgery (SRS), complete course of treatment of cranial lesion(s) consisting of 1 session; multi-source Cobalt 60 based and 77372 Radiation treatment delivery, stereotactic radiosurgery (SRS), complete course of treatment of cranial lesion(s) consisting of 1 session; linear accelerator based). This modifier is required on planning services provided up to 30 days prior to the SRS treatment; the only exception is if the SRS treatment is not actually provided. CMS provides in the final rule a list of codes requiring modifier CP when provided on the same claim or on a claim one month prior to treatment delivery.
The Protecting Access to Medicare Act requires a reduction in payment for the technical component of computed tomography (CT) services when the equipment does not meet National Electrical Manufacturers Association (NEMA) standard XR-29-2013. To meet this statutory requirement, CMS is implementing on January 1, 2016, modifier CT Computed tomography services furnished using equipment that does not meet each of the attributes of the National Electrical Manufacturers Association (NEMA) XR-29-2013 standard. This modifier must be applied when a CT scan is performed on a scanner that does not meet the NEMA standard. The presence of the modifier will trigger the payment reduction if the service is paid separately; the reduction is not applicable when the service is packaged. The reduction for 2016 is 5 percent, with an increase to 15 percent payment reduction for 2017 and subsequent years. A list of HCPCS Level II codes for which the modifier is applicable is listed in the final rule.
Reimbursement for Lung
Cancer Screening with LDCT
A national coverage determination for low dose computed tomography (LDCT) was issued and effective on February 5, 2015. CMS has now issued HCPCS Level II codes and reimbursement for two related services: G0296 Counseling visit to discuss need for lung cancer screening (LDCT) using low dose CT scan (service is for eligibility determination and share decision making)) and G0297 Low dose CT scan (LDCT) for lung cancer screening. These codes and the reimbursement are retroactive to February 5, 2015; however, there is no extension of the timely filing limit. CMS states in the final rule, "We believe that hospitals will have sufficient time to file claims prior to the 1-year deadline."
Outlier Fixed-dollar Thresholds Updated
CMS annually updates the formula for calculating outlier payments. Consistent with prior years, 2016 outlier payments are triggered when costs for providing a service or procedure exceed both:
1.75 times the APC payment amount; and
APC payment plus the $3,250 fixed-dollar threshold (increased $475 from 2015).
Packaging, Payments, and Pass-throughs
HCPCS Level II codes C2623 Catheter, transluminal angioplasty, drug-coated, non-laser, C2624 Implantable wireless pulmonary artery pressure sensor with delivery catheter, including all system components, and C2613 Lung biopsy plug with delivery system remain eligible in 2016 for pass-through payment.
The packaging threshold for drugs, biologicals, and radiopharmaceuticals increases to $100 for 2016, which represents a $5 increase.
Payment for all separately payable drugs, biologicals, and radiopharmaceuticals (with or without pass-through status) continues to be made at average sale price (ASP), plus 6 percent.
The first biosimilar was approved by the U.S. Food and Drug Administration in March 2015, and more are expected in the future. The Affordable Care Act added the definition of a biosimilar and set a payment methodology for these products. The payment is very similar to the current OPPS payment methodology for drugs and biologicals, and separately payable items will be ASP +6 percent. The payment will be based on the ASP of all national drug codes assigned to the biosimilar; a single ASP payment will be assigned for all products assigned to a specific HCPCS Level II code. Packaging and pricing is established by cost information for the specific drug. Biosimilars are eligible for pass-through payment and subject to the packaging threshold.
Inpatient-only Procedures
Nine procedure codes were removed from the inpatient list; none were added. The procedures removed are listed in Table 58 of the final rule, and have been assigned status indicator J1, T Significant procedure subject to multiple procedure discounting, or N No additional payment, payment included in line items with APCs for incidental service.
---

Denise Williams, RN, COC, is the senior vice president of revenue integrity services for Revant Solutions, Inc. She has been involved with APCs since their initiation. Williams has worked as corporate chargemaster manager for two healthcare systems, and is heavily involved in compliance and coding/billing edits and issues. She is a member of the Murfreesboro, Tenn., local chapter.
Latest posts by Guest Contributor
(see all)