Even More MDM vs. Medical Necessity
January 1, 2016
Comments Off

on Even More MDM vs. Medical Necessity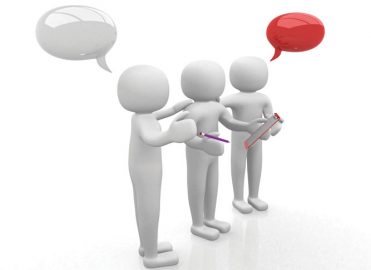 There are so many gray areas that the debate may never end.
"MDM vs. Medical Necessity: The Debate Continues" (October 2015, pages 22-24) has, in fact, inspired continued debate.
Several readers objected to the second example, Patient B, commenting that a level 5 established evaluation and management (E/M) service (99215 Office or other outpatient visit for the evaluation and management of an established patient, which requires at least 2 of these 3 key components: A comprehensive history; A comprehensive examination; Medical decision making of high complexity) isn't justified for a patient with a common cold, regardless of the level of history and exam documented.
This is true.
As the article stated, "We need to understand how the documentation got into the note. Did the physician pull it in because she needed it for decision-making, or was it automatically populated through the electronic health record?"
In other words, are the history and exam medically necessary? The Medicare Claims Processing Manual, chapter 12, section 30.6.1 states, medical necessity is "the overarching criterion for payment."
If the history and exam are medically necessary, CPT® rules allow you to report an E/M service level for an established patient based on those components, without regard to medical decision-making (MDM).* If the history and exam are documented to a level in excess of medical necessity (for instance, because they've been pulled forward from a previous visit and are not fully relevant to the current episode of care — as in the "MDM vs. Medical Necessity: The Debate Continues" second example), your E/M level will be unsupported, even if you factor in MDM (because the E/M level is based on two of three components: history, exam, and MDM).
*As "MDM vs. Medical Necessity: The Debate Continues" notes, individual payers might have specific rules regarding MDM as a "must" for one of the two components for established patients; however, this is not a requirement of the American Medical Association or the Centers for Medicare & Medicaid Services' national policy.
Many experienced coders treat MDM as the single best indicator of the overall E/M level. Generally speaking, this is true (we've offered that same advice in the pages of this magazine). In part, this is because MDM, unlike medical necessity, is quantifiable. It can be scored by determining the nature of the presenting problem, number of treatment options, etc.; whereas, the determination of medical necessity is a clinical decision, and is not so easily quantified. Also, in part, MDM is a reliable indicator of overall E/M level because it cannot be so easily over-documented as a history or exam.
But, as "MDM vs. Medical Necessity: The Debate Continues" points out, MDM does not equal medical necessity, and there will be those cases where medical necessity may dictate that the level of exam and history exceed the level of MDM (as demonstrated by the first example, Patient A, in "MDM vs. Medical Necessity: The Debate Continues").
Coders are correct to be suspicious of notes that seem to contain excess information (especially if those notes are generated electronically), but automatically assuming that MDM will always point to the correct E/M level will cause you to under-code some services, which is both a compliance failure and a missed opportunity to capture legitimate reimbursement.
If you'd like to participate in the ongoing debate, send an email to John Verhovshek, managing editor, at g.john.verhovshek@aapc.com.
---

John Verhovshek, MA, CPC, is managing editor at AAPC and a member of the Hendersonville-Asheville, N.C., local chapter.
Latest posts by John Verhovshek
(see all)