Proper Reporting for Bone Mass Measurement
In Billing
January 14, 2016
Comments Off

on Proper Reporting for Bone Mass Measurement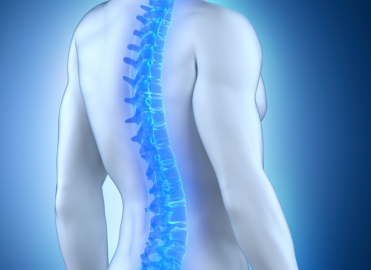 A physician may order a bone mass measurement (BMM) study to identify bone mass, detect bone loss, or determine bone quality in a patient. BMM is performed with either a bone densitometer (other than single-photon or dual-photon absorptiometry) or a bone sonometer system.
Coverage Parameters
Medicare covers screening BMM once every two years (or more, if medically necessary) under the following conditions (
Medicare Benefit Policy Manual
, ch.15 §80.5.4):
Is ordered by the physician or qualified nonphysician practitioner who is treating the beneficiary following an evaluation of the need for a BMM and determination of the appropriate BMM to be used.
Is performed under the appropriate level of physician supervision as defined in 42 CFR 410.32(b).
Is reasonable and necessary for diagnosing and treating the condition of a beneficiary who meets the conditions described in §80.5.6.
In the case of an individual being monitored to assess the response to or efficacy of an FDA-approved osteoporosis drug therapy, is performed with a dual-energy X-ray absorptiometry system (axial skeleton).
Coding for BMM
BMM claims for dual-energy X-ray absorptiometry (CPT® 77080 Dual-energy X-ray absorptiometry (DXA), bone density study, 1 or more sites; axial skeleton (eg, hips, pelvis, spine) are reimbursable when this procedure is used to monitor osteoporosis drug therapy.
A physician's interpretation of the BMM results and a valid diagnosis code (e.g., M85.8- 
Other specified disorders of bone density and structure) 
must also be reported, indicating the reason for the test is for a postmenopausal female, vertebral fracture, hyperparathyroidism, or steroid therapy.
New Guidelines for 2016
Note that the Centers for Medicare & Medicaid Services (CMS) implemented Change Request (CR) 9252 on January 4, 2016, effective October 1, 2015. This CR establishes the list of covered conditions and corresponding
ICD-10-CM diagnosis codes
approved for BMM studies according to the National Coverage Determination (NCD) 150.3. However, CR9252 and the accompanying spreadsheet inadvertently omitted the condition of osteopenia and the ICD-10-CM codes that describe it, which are classified to subcategory M85.8-.
---
Sources:
Medicare Benefit Policy Manual: www.cms.gov/Regulations-and-Guidance/Guidance/Manuals/Downloads/bp102c15.pdf
Medicare Coverage Database, NCD 150.3: www.cms.gov/medicare-coverage-database/details/ncd-details.aspx?NCDId=256&ncdver=2&DocID=150.3&SearchType=Advanced&bc=IAAAABAAAAAA&
MLN Matters Article SE1525: www.cms.gov/Outreach-and-Education/Medicare-Learning-Network-MLN/MLNMattersArticles/Downloads/SE1525.pdf
Latest posts by Renee Dustman
(see all)