OIG Is Serious About Capturing Healthcare Fugitives
In AAPC News
January 13, 2016
Comments Off

on OIG Is Serious About Capturing Healthcare Fugitives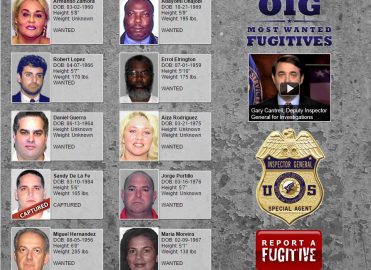 The Office of Inspector General (OIG) not only publicly lists excluded healthcare criminals from federal payment, it makes it easier to spot fugitives.
You're probably familiar with the List of Excluded Individuals and Entities (LEIE) as a great way to see if your current or potential employees have wronged government insurance carriers, and have been excluded from provider funding. You may not know, however, that the OIG took criminal shaming one step further to ensure federal funding does not go to healthcare employees who are guilty of fraud, waste, and abuse, and to protect patients from convicted criminals.
Launched in February 2011, the "OIG Most Wanted Fugitives" list displays the photos of more than 170 fugitives who have charges related to healthcare fraud and abuse. Along with the fugitive's photo, there is a complete profile of their crimes and a button where you can "REPORT" their whereabouts to OIG via a form, or by calling toll free. You can also view a list of captured fugitives.
If you think you know someone on the list, report it immediately.
Latest posts by Michelle Dick
(see all)