CMS Announces Updates to TCM Billing Requirements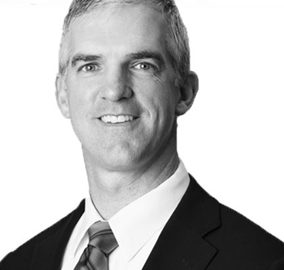 By Stephen J. Canon, MD
The Centers for Medicare & Medicaid Services (CMS) recently announced an update to the way transitional care management (TCM) is billed. Although TCM is an important tool in reducing unnecessary hospital readmission rates, some of those who were utilizing TCM suggested that the requirements were confusing. As a result, CMS will change the date of service (DOS) requirement starting on January 1, 2016.
Previously, practices had to use the 30th calendar day after the patient's discharge as the DOS to ensure the patient wasn't readmitted within that 30-day window. This meant they usually had to wait a couple of weeks after the face-to-face visit to submit the bill for TCM. Starting January 1, the DOS will reflect the date of the face-to-face visit. That means that practices will have the option to bill for TCM much sooner.
Here's the Catch
The catch is that practices will still have to track the patient through to the 30th calendar day to ensure they have not been readmitted. If the patient is readmitted within 30 days, and the practice has already billed TCM for that patient, they cannot bill for TCM when the patient is discharged the second time. If the patient is readmitted and the practice has not yet billed, they can wait until the patient is discharged the second time, track the patient for TCM, and bill after the second face-to-face visit.
Good News for Practices
The good news is that this update will allow a lot more flexibility on when practices can bill! However the initial contact and face-to-face visit requirements will not change, so ultimately this doesn't have to change the way practices track and bill for TCM.
This also does not affect the way practices perform chronic care management (CCM). CCM still cannot be billed for in the same month as TCM except under specific circumstances. If the TCM service period ends before the end of a calendar month and at least 20 minutes of qualifying CCM services are subsequently provided during that month, a practice may bill for CCM.
Author bio:
Stephen J. Canon, MD, is a board certified urologist and associate professor at the University of Arkansas for Medical Sciences (UAMS). He is also chief of pediatric urology at Arkansas Children's Hospital and program director of the UAMS Department of Urology. He is the co-founder of Phyzit TCM™, a cloud-based application which streamlines the TCM process to enable improvement of patient care following hospital discharge. His research interests include minimally invasive surgery in pediatric urology and the utilization of technology to improve patient care.
Latest posts by Michelle Dick
(see all)
9 Responses to "CMS Announces Updates to TCM Billing Requirements"