The Ideal Contents of a Pathology Report
In Billing
January 18, 2016
Comments Off

on The Ideal Contents of a Pathology Report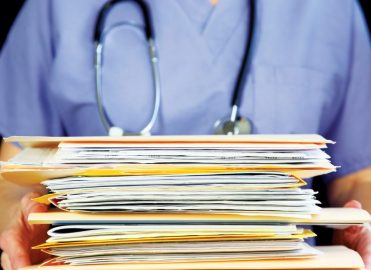 Knowing what information must be part of a pathology report can be tricky. The introduction of the CPT® codebook confirms, "Reports are the work product of the interpretation of test results…. Some CPT descriptors specifically require interpretation and reporting to report that code," neither the AMA nor the Centers for Medicare & Medicaid Services (CMS) state exactly what the "interpretation and reporting" entails.
Lacking clear guidelines from CPT® or payers, providers must rely on recommendations from advocacy and academic groups, or their own best judgment. To cite just one example, the National Cancer Institute defines the contents of a pathology report usually to include:
Patient information: Name, birth date, biopsy date
Gross description: Color, weight, and size of tissue as seen by the naked eye
Microscopic description: How the sample looks under the microscope and how it compares with normal cells
Diagnosis: Type of tumor/cancer and grade (how abnormal the cells look under the microscope and how quickly the tumor is likely to grow and spread)
Tumor size: Measured in centimeters
Tumor margins: There are three possible findings when the biopsy sample is the entire tumor:

Positive margins mean that cancer cells are found at the edge of the material removed
Negative, not involved, clear, or free margins mean that no cancer cells are found at the outer edge
Close margins are neither negative nor positive

Other information: Usually notes about samples that have been sent for other tests or a second opinion
Pathologist's signature and name, and address of the laboratory
There are a variety of other, more extensive recommendations, including "Reporting Guidelines for Clinical Laboratory Reports in Surgical Pathology" and the Commission on Laboratory Accreditation "Anatomic Pathology Checklist." These more detailed guidelines allow for greater flexibility and variation in the contents of the report, depending on the nature of the test.
Providers are (reasonably) resistant to "over document" services or to spend time on unnecessary paperwork, but the report is a crucial element, necessary to demonstrate medical necessity. After all, if the results of the test aren't worth explanation and reporting, and/or don't factor into the plan of care, why should anyone pay for it?
Latest posts by John Verhovshek
(see all)