ICD-10 Coding for Crohn's Disease
In Coding
January 18, 2016
Comments Off

on ICD-10 Coding for Crohn's Disease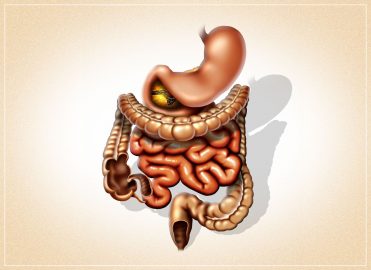 Crohn's disease is a condition of chronic inflammation, potentially involving any location of the gastrointestinal tract, but most frequently affecting the end of the small bowel and the beginning of the large bowel. All layers of the intestine may be involved, and there can be normal, healthy bowel between patches of diseased bowel.
Symptoms include persistent diarrhea (e.g., loose, watery, or frequent bowel movements), cramping, abdominal pain, fever, and, at times, rectal bleeding. Loss of appetite and weight loss also may occur. The disease is not always limited to the gastrointestinal tract, and may also affect the joints, eyes, skin, and liver. Fatigue is another common complaint. Crohn's disease can occur at any age, but usually occurs between the ages of 15-35.
The exact cause of Crohn's disease remains unknown. There is some evidence that a virus or bacterium may trigger Crohn's disease. When the immune system tries to fight off the invading microorganism, an abnormal immune response may cause the immune system to attack the cells in the digestive tract.
Leading experts suspect that one or more genes may make people more susceptible to Crohn's disease. Crohn's disease is more common in people who have family members with the disease; however, most people with Crohn's disease do not have a family history of the disease.
Crohn's disease is coded to category K50. The location of the Crohn's disease, as well as any complication or manifestation, are important to code selection. The locations are small intestine, large intestine, small and large intestine, or unspecified. The complications are rectal bleeding, intestinal obstruction, fistula, or abscess. If the complications are not documented, you must report an unspecified code.
Example: A 30-year-old male presents with multiple, non-bloody, loose stools per day, right lower quadrant abdominal pain that occurs especially after eating, and 25lb weight loss. Physical examination show a definite and moderately tender 5 cm mass in the right lower quadrant of his abdomen. Results of the stool studies are negative for enteric pathogens. Results from his blood work show mild anemia with normal metabolic panel and normal thyroid-stimulating hormone levels. Radiographic findings demonstrate a 10 cm narrowing in the terminal ileum, with a separation of bowel loops around the terminal ileum. The physician's diagnosis is Crohn's disease. Based on the documentation, the correct ICD-10-CM code is K50.00 Crohn's disease of the small intestine without complications.
Latest posts by John Verhovshek
(see all)