Does Medicare Pay for That? Here's a Quick Check
In Billing
January 18, 2016
Comments Off

on Does Medicare Pay for That? Here's a Quick Check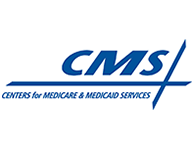 If you have any question whether Medicare pays for a particular code, you can reference Medicare's Physician Fee Schedule Relative Value File (RVF). Column D of the RVF spreadsheet is labeled "Status Code," and determines "whether the code is in the fee schedule and whether it is separately payable if the service is covered." The status codes include:
* A: This is an active code, eligible for Medicare payment. Payment for such codes is not guaranteed — you must still meet all medical necessity requirements to receive reimbursement. Most category I CPT codes include an "A" status code indicator.
* T: Usually denotes an injection service, which Medicare will pay only if "there are no other services payable under the physician fee schedule billed on the same date by the same provider," according to CMS instructions. "If any other services payable under the physician fee schedule are billed on the same date by the same provider, these services are bundled into the physician services for which payment is made."
* R: Payment is restricted, although Medicare may reimburse for the service/procedure in some circumstances. These services are carrier-priced.
* C: The listed procedure or service is carrier priced. Although some carriers may choose to establish a fee schedule amount for some such codes, in most cases they will not. Therefore, the effective payment for "C" status codes is usually zero.
Other indicators (B, D, E, F, etc.) identify specific circumstances, none of which Medicare will recognize for payment. In other words, only codes with a status of 'A,' 'R,' or 'T,' are used for Medicare payment." In limited cases, you may also receive reimbursement for codes with a "C" status code indicator. In all other cases, you will not receive separate reimbursement from Medicare for the listed procedure or service.
Latest posts by John Verhovshek
(see all)