CMS Announces ACE Demonstration Sites
By admin aapc
In Billing
January 20, 2009
Comments Off

on CMS Announces ACE Demonstration Sites
Beginning early this year, a hand-picked group of health care institutions will help the Centers for Medicare & Medicaid Services (CMS) test a theory that bundled payments for both Part A hospital and Part B physician services will improve the quality of care fee-for-service (FFS) Medicare beneficiaries receive, produce savings, align incentives, and increase collaboration. CMS announced Jan. 6 its site selections for the Acute Care Episode (ACE) Demonstration.

Value-based care center sites that will participate in the ACE Demonstration are: Baptist Health Hospital LLC in Oklahoma City, Okla; Exampla Saint Joseph Hospital in Denver, Colo; Hillcrest Medical Center in Tulsa, Okla; and Lovelace Health System in Albuquerque, N.M.
Physicians currently paid under the Medicare Physician Fee Schedule (MPFS) and Medicare beneficiaries will be "marketed" to encourage participation in the demonstration, CMS says, which will focus on 28 cardiac and nine orthopedic inpatient surgical procedures.
Read the Jan. 6, CMS press release for further details.
Latest posts by admin aapc
(see all)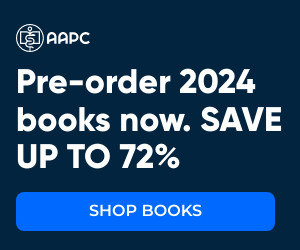 No Responses to "CMS Announces ACE Demonstration Sites"