Zika Virus Outbreak: Keep Calm, Treat Patients, and Code
In Coding
February 10, 2016
Comments Off

on Zika Virus Outbreak: Keep Calm, Treat Patients, and Code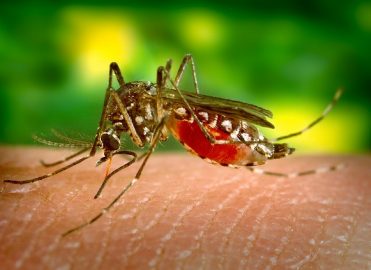 Prepare your clinicians and coders in case infected mosquitoes migrate to the United States.
There has been a lot of talk about the Zika virus and its rapid spread through South America. The virus is mainly transmitted to people through mosquito bites of an infected Aedes species (A. aegypti and A. albopictus). These same mosquitoes also spread dengue and chikungunya viruses.
One in five people infected with the virus become ill and develop Zika. The most common symptoms, according to the Centers for Disease Control and Prevention (CDC) include "fever, rash, joint pain, or conjunctivitis (red eyes). Other common symptoms include muscle pain and headache," and:
The incubation period (the time from exposure to symptoms) for Zika virus disease is not known, but is likely to be a few days to a week.
The illness is usually mild with symptoms lasting for several days to a week.
People usually don't get sick enough to go to the hospital, and they very rarely die of Zika.
Zika virus usually remains in the blood of an infected person for about a week, but it can be found longer in some people.
There is no vaccine to prevent or treat Zika specifically, but you can treat the symptoms with plenty of rest, fluids to prevent dehydration, and medicine such as acetaminophen to relieve fever and pain.
Zika in Pregnant Woman
There have been reports in Brazil linking microcephaly "and other poor pregnancy outcomes in babies of mothers who were infected with Zika virus while pregnant. … However, additional studies are needed to further characterize this relationship."
According to the CDC:
Pregnant women can be infected with Zika virus in any trimester (4, 7, 8). The incidence of Zika virus infection in pregnant women is not currently known, and data on pregnant women infected with Zika virus are limited. No evidence exists to suggest that pregnant women are more susceptible to Zika virus infection or experience more severe disease during pregnancy.
What Clinicians Should Know
Although global infection rates are spreading fast, there has been no locally transmitted cases reported in the continental United States. There has been more than 30 cases confirmed in returning travelers to the United States, however. The American Medical Association (AMA) said in an AMA Wire® alert that "… physicians should be prepared to handle possible cases of Zika virus and answer patients' questions."
To better prepare clinical staff, the AMA has a Zika Virus Resource Center for up-to-date information from the CDC and other public health groups. According to the AMA Wire® alert, resources cover:
Understanding the virus
Managing and reporting Zika virus infections
Caring for pregnant women during a Zika virus outbreak
Evaluating and testing infants
Diagnosis Coding Basics
According to John Verhovshek, MA, CPC, if the Zika symptoms include a fever, the ICD-10 code would be A92.8 Other specified mosquito-borne viral fever (which includes "Zika (viral)" listed in the code description).
For pregnant women who have contracted the virus, look to the code series 098 All maternal infectious and parasitic diseases classifiable elsewhere but complicating pregnancy, childbirth and the puerperium. If an infected newborns develops microcephaly, code Q02 Microcephaly.
Latest posts by Michelle Dick
(see all)
No Responses to "Zika Virus Outbreak: Keep Calm, Treat Patients, and Code"