Ring in the New Year — Philly Style!
February 1, 2016
Comments Off

on Ring in the New Year — Philly Style!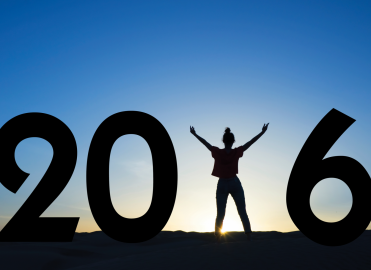 Let this chapter's enthusiasm be an example to follow in 2016.
Each new year, we usually recap the previous year and general accomplishments of the AAPC Chapter Association, as a whole.  This year, we thought we'd change things up a bit and focus on one chapter, in particular: the Philadelphia, Pennsylvania, local chapter. This chapter did a lot of things right in 2015. I know because it's my chapter! I hope we inspire your chapter to be innovative and exceptional in 2016.
Chapter Highpoints
It helps that we have a dedicated group of officers who are committed to the growth of the chapter and its members. Our mission for 2015 was to offer a variety of topics to encompass all aspects of the business side of medicine, including:
Offering two Certified Professional Coder (CPC®) review classes;
Proctoring 10 exams;
The officers placing a booth at a local job fair to educate the participants about AAPC and to encourage membership in local chapters;
Celebrating our 16th year as a chapter;
Hosting a successful annual symposium, with a variety of speakers, including Rhonda Buckholtz, CPC, CPMA, CPC-I, CENTC, CGSC, COBGC, CPEDC; and
Hosting several "mix and mingle" events to encourage networking among our current and new members.
Hot Topics
Professionalism is always a hot topic in our line of work, which led us to offer a resume workshop. It was well-received, as many members have a difficult time creating a viable resume. We answered questions about to the quality of information that should be provided, and we supplied examples to our members. We offered a session on leadership skills in the spring. This session reviewed leadership styles and how to motivate staff to be part of a company's overall strategic goals.
We also offered a roundtable discussion to our members. This meeting was to give members an opportunity to inquire about career paths. All of our officers have different positions and careers, and it was very rewarding for us to impart what we've learned over the years.
Helping Hands
Our philanthropic efforts in 2015 led us to raise funds for the AAPC Hardship Scholarship program, which aids our fellow AAPC members in times of need. We also collected new hats and gloves for underprivileged children (something we do every year).
I think being a busy chapter is a successful chapter — one you can be proud of. Take pride in your chapter, and be exceptional in 2016!
---

MariaRita Genovese, CPC, PCS, is director of operations, Department of Medical Oncology and Jefferson Infusion Centers, Thomas Jefferson University. She manages a practice of over 50 physicians, two outpatient infusion centers, and a support staff of 200. Genovese has over 20 years of experience in billing and practice management, most recently in the areas of family medicine and medical oncology. She also educates physicians and staff in medical coding and compliance regulations. Genovese serves as president of the Philadelphia, Pa., local chapter, and served as either chapter president or vice president in 2008, 2010, and 2012. She is a Region 1 representative of the AAPC Chapter Association and a former member of AAPC's National Advisory Board.
Latest posts by Guest Contributor
(see all)