Don't Let Your Credentials Slip Away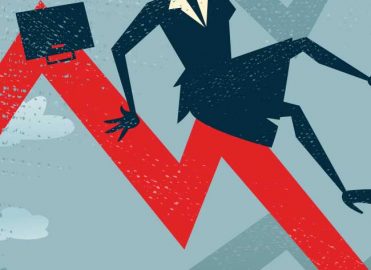 You earned them and have worked way too hard to give up on your dream.
There are many reasons why an AAPC member may consider letting go of his or her hard-earned credentials. Sometimes it may seem like the best choice, especially if the member is out of money and hasn't found a job in his or her field. Other times, the decision is made because a member fears taking and failing a proficiency exam. Whatever the reason, it's never a good idea to give up and to sell yourself short. It puts you at a disadvantage when marketing yourself in the industry, and it's a burden to get back into the business side of healthcare without credentials.
Before you pack your bags and hit the road, consider the consequences of giving up your credentials.
When Letting Go Seems Like the Only Option 
If you're at the breaking point and think your credentials aren't all they're cracked up to be, consider your actions carefully before you let your credentials lapse. Former AAPC Chapter Association Chair Brenda Edwards, CPC, CPB, CPMA, CPC-I, CEMC, CRC, said she knows members who have let their credentials expire, and they have had nothing but regret. "These are members who may or may not use their credentials in their current careers," she said. It's not only a bad career decision for a credentialed member, but it also hurts the teacher, according to Edwards. "I have taught a lot of students in the PMCC course and it hurts to hear they have not kept their credentials current," she said. Edwards says her students are like her kids. "I have watched them learn and gain experience, and then to find out after all of that, they let them go for whatever reason — it's upsetting," she said.
AAPC Chapter Association Chair Barbara Fontaine, CPC, said she doesn't know anyone who let his or her credentials expire and who didn't keep current with required education or membership fees. She does know, however, someone who considered it. "I know a member who was not going to keep her credentials because she was afraid of the ICD-10 Proficiency Assessment," Fontaine said. The good news is that the member decided at the last minute to take the proficiency, and passed it on the first try. "When the member finished the assessment she said that she thought back on how difficult it had been for her to obtain her CPC® credential and decided she wasn't going to let all that time, money, and effort be wasted," said Fontaine.
Advantages of Holding Tight to Credentials
"Credentials prove that you have the basic expertise needed for any particular job," Fontaine said. She coded for years before becoming certified. When Fontaine became certified, she said, "It was like the whole world of coding and billing opened up for me." Since receiving her credentials, she has been sought out for several positions. Although she is happy at the job she has, she said, "It was really flattering to be considered and pursued based on my credential and my experience."
Although Fontaine already had her foot in the industry door before she obtained her credentials, it was not the case with Edwards, who always considered coding as her first career choice. Her credentials were a tool she used to land a job and advance her career. Edwards said, "I started with no experience. … To advance in my career, it has been important for me to always be current on my skills. A lot of hard work and time has gone into each of my credentials." Edwards says if she was to let any of her credentials go, she would be failing herself and failing her career. "I believe that credentials aid in credibility with providers, coders, and my students when I teach," she said.
Edwards' take-home message to members is "Credentials are attainable. If I can do it, you can do it." When obtained, credentials should be kept with pride because you earned them and they are marketable.
Employers Will Overlook You
Coding Manager Pam Brooks, MHA, CPC, COC, PCS, at Wentworth-Douglass Hospital (WDH) in Dover, New Hampshire is responsible for a team of coders and for hiring new coding candidates. She said, "Most hospitals (including mine) and larger healthcare organizations require that coders obtain and retain their coding certifications." Brooks says letting your credentials lapse could put you at a disadvantage when looking for work. She has had potential employees ask about job openings but, she said, "When they told me they had let their certifications go, I had to tell them that they were not qualified for the job."
If You Start Slipping, There's Help
There are options if you can't financially keep up with membership dues or Continuing Education Units (CEUs). Here are ways to get free and low-cost CEUs:
Local Chapter Meetings/Local Events – When you attend CEU-approved local chapter meetings and local events, you can earn one CEU per hour and enjoy networking with other professionals and possible future employers. Some chapter meetings are free or only cost a few dollars.
Test Yourself – Healthcare Business Monthly offers an online Test Yourself quiz (www.aapc.com/resources/publications/healthcare-business-monthly/archive.aspx). All you have to do is answer the magazine's questions and you'll receive one free CEU per issue. There are 12 archived Test Yourself exercises available at a time, so you can earn up to 12 free CEUs per year.
Write for Healthcare Business Monthly – You can earn 0.5 CEUs for every 500 published words you write in the magazine, with a maximum of 1.5 CEUs per article.
The Centers for Medicare & Medicaid Services (CMS) – Medicare Learning Network has several web-based programs where you can earn CEUs for free at: www.cms.hhs.gov/MLNProducts (click on the "Web-Based Training (WBT)" to the left on the webpage).


---
Michelle A. Dick is executive editor at AAPC.
Latest posts by Michelle Dick
(see all)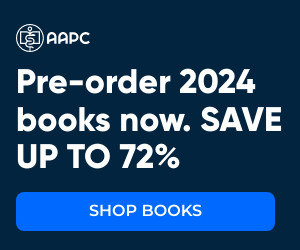 12 Responses to "Don't Let Your Credentials Slip Away"