I Am AAPC: Sylmonia Renee Jenkins, CPC-I, CPC
February 1, 2016
Comments Off

on I Am AAPC: Sylmonia Renee Jenkins, CPC-I, CPC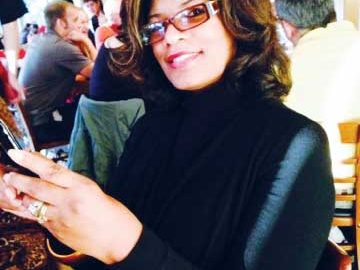 I chose to work in healthcare because I really enjoy helping people. I started as a worker's compensation collector in patient accounts at Columbia St. Mary's Hospital. The job had its challenges, but no matter how difficult the claim, I never gave up until it was paid.
Follow Up Required Coding Know-how
Worker's compensation claims were often denied due to coding errors. For me to conduct proper follow up, I needed to understand the coding part of the bill, so I pursued medical coding.
After graduating from Bryant & Stratton College, I was ready to earn my Certified Professional Coder (CPC®). Or so I thought. The exam was very difficult; I wasn't able to finish in time. My heart was broken, but I didn't give up. AAPC gave me a second chance to take the exam and I passed. I was overjoyed!
Tough Lessons Ahead
With a new credential tacked to the end of my name, I started my job hunt. My excitement and enthusiasm quickly diminished as door after door closed in my face due to lack of coding experience.
Two years later, I still hadn't found work as a coder, so I gave up. I didn't renew my CPC® credential; I just quit. Shortly after I made that decision, I was offered a position at a different company as supervisor of Accounts Receivable. I worked closely with medical coders, and I knew I made a huge mistake letting my CPC® lapse.
I took a coding refresher course. Later, I was offered a position as coding supervisor at the same company and I accepted – albeit reluctantly because I wasn't a certified coder. I was so angry with myself for not keeping my CPC®; it was one of the biggest mistakes I'd ever made. Nonetheless, I completed the course, and with fingers crossed, I passed the exam.
Back in the Game
Earning my CPC® a second time opened many doors for me. I networked with other healthcare professionals at a leadership seminar, and the dean of Milwaukee Career College
invited me to speak to students to share my story of how I became a CPC®. I was offered a job as an instructor of Medical Billing and Coding at the college, and I gladly accepted.
After my job ended at the college (due to low student enrollment), I remembered meeting an awesome individual, Adrianne Lovett, PhD, MBA, CCS-P. I applied for a job at the company Adrianne worked for, Aurora Healthcare, in Milwaukee, Wisconsin, and she hired me as a coding education auditor in billing administration. A year later, I accepted a position as a coding instructor. Once again, I was in a position where I had to pass an exam. I have to admit, I was anxious. Thankfully, I earned my Certified Professional Coder-Instructor (CPC-I®).
Never Throw in the Towel
I enjoy my role as coding educator. I share my story with new coders when they threaten to throw in the towel. Define your dream and ignite a burning desire to achieve it. As motivational speaker Earl Knightingale said, "You become what you think about most of the time."
Latest posts by Michelle Dick
(see all)
No Responses to "I Am AAPC: Sylmonia Renee Jenkins, CPC-I, CPC"