Solve the "PapNap" Mystery
February 1, 2016
Comments Off

on Solve the "PapNap" Mystery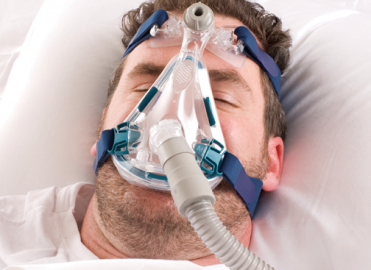 Hint: They aren't shortened sleep studies.
I have worked with providers who perform sleep studies (polysomnography) for quite some time. Several years ago, a physician asked me about billing "PapNaps." I didn't know much about it, so I did some research.
At the time, literature and advertisements for PapNaps indicated that the test was used to "desensitize" C-pap patients with an abbreviated daytime sleep study and test for compliance when using their machine. Patients would come into the sleep lab during the day, were "hooked up" to monitoring equipment, and given an opportunity to sleep for two to four hours.
Searching for Proper Billing Clues
There was very little information on how to bill for this service — which does not have a specific CPT® code. There is a 2008 article, however, written by Barry Krakow, MD, and published in the Journal of Clinical Sleep Medicine, which physicians reference for billing a PapNap using 95807 Sleep study, simultaneous recording of ventilation, respiratory effort, ECG or heart rate, and oxygen saturation, attended by a technologist with modifier 52 Reduced services appended. Krakow indicated that he had spoken with Medicare about billing for PapNaps, but does not indicate that Medicare specifically approved of his methodology.
I questioned the medical directors of two Medicare administrative contractors on the topic of PapNaps. They both indicated 95807 was not an adequate representation of a PapNap, and appending modifier 52 didn't change that.
So why have practices been successfully reporting 95807-52 for PapNaps? The answer is simple: Absent a documentation request or audit, the payer believed that a sleep study was performed, but that the patient left prior to the minimum six hours that 95807 requires (which is the traditional — and appropriate — use of this code/modifier combination).
Piecing Together Payer Puzzles
Several payers have issued policies or positions on payment of PapNaps, which specifically advise against reporting 95807-52. For example, Blue Cross® Blue Shield® (BCBS) of Alabama states, "for dates of service on or after June 13, 2013: the use of an abbreviated daytime sleep study (PapNap) as a supplement to standard sleep studies does not meet Blue Cross Blue Shield of Alabama's medical criteria for coverage and is considered investigational."
BCBS of Minnesota came to the same conclusion, stating that PapNaps are considered to be "investigative due to lack of evidence demonstrating improved health outcomes." The same language can be found in BCBS policies in other states, such as Tennessee.
Humana also released a statement that its members may not be eligible for coverage of PapNaps for any indications. Another private payer, Premera, states in its policy, "the daytime PAP-NAP desensitization procedure is considered investigational to help patients with insomnia/panic attacks/claustrophobia overcome anxiety about the mask and pressure sensations of the PAP device."
Check with your individual payer, however, as the payer may allow coverage for PapNaps with prior authorization in a limited number of scenarios.
Get to the Bottom of It
The bottom line is, if you want to perform PapNaps, and receive compliant payment, you'll need to contact your payers to see:
If they allow for coverage of this abbreviated study; and
How they would like you to bill for the service.
As always, get the payer's response in writing. Do not bill Medicare (or any of the insurances cited above as denying this service) for PapNaps. If you have been billing for PapNaps, remember that just because you were paid doesn't mean you billed correctly, or that the payer won't ask for the money back. If you were paid for a non-covered service, consult with your healthcare attorney. They may recommend you self-disclose your errors and possibly refund the payments to carriers.
---

Jill Young, CPC, CEDC, CIMC, has more than 30 years of medical experience working in all areas of the medical practice, including clinical, billing, and rounding with physicians. Her expertise is used in several publications and heard on a variety of audio conferences. She speaks at educational lectures for the Michigan State Medical Society and other national organizations, including The Coding Institute and Eli Research. Young has been a workshop presenter for AAPC, and a topic speaker at AAPC National Conference. She has held office for the Lansing, Mich., local chapter and has served on the AAPC Chapter Association board of directors.
Latest posts by Guest Contributor
(see all)