Know Where Your Physician Is
February 1, 2016
Comments Off

on Know Where Your Physician Is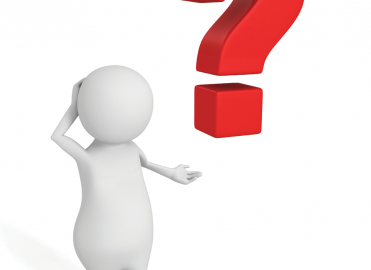 Underestimating the importance of a place of service (POS) code can be a costly mistake.
Medicare administrative contractors (MACs) require considerable information before they'll pay a claim for services rendered to a Medicare patient. Generally speaking, the claim must include the patient's and physician's identification (who), the procedures or supplies (what), the place of service (where), the date of service (when), and the diagnoses (why). Trouble ensues when any of these essential bits of information are missing or incorrect.
Ask any MAC and they'll tell you: The wrong POS code is one of the most common submission errors.
OIG Is Watching
MACs aren't the only entities keeping track of Medicare claims. The Office of Inspector General (OIG) keeps a vigilant eye on the top reasons claims are improperly paid. In the OIG's Work Plan for Fiscal Year 2015, the agency said it was aware  physicians do not always correctly code non-facility POS, and that it intended to review physicians' coding on Medicare Part B claims for services performed in ambulatory surgical centers (ASCs) and hospital outpatient departments.
This isn't speculation on the OIG's part. In October 2004, for example, the OIG audited Wisconsin Physicians Service (WPS) Health Insurance Corporation to determine the extent of Medicare Part B overpayments the MAC made to physicians for billing with incorrect POS codes. The audit showed that Medicare overpaid physicians by as much as $742,510 over two years  (2001-2002). Seventy-nine of 100 sampled physician services performed in a facility were billed incorrectly using the "office" POS code (11).
Why Should You Care? 
Physicians are paid more for services performed in a non-facility setting, such as a physician's office, than they are for services performed in a hospital outpatient department or ASC. When a physician incorrectly codes the POS, he or she could potentially be paid either too much or too little. Either way, the physician is paid in error and could be accused of Medicare fraud and HIPAA non-compliance.
Enter the Right Location
The POS code set, maintained by the Centers for Medicare & Medicaid Services (CMS), provides setting information payers need to appropriately pay Medicare and Medicaid claims.
POS codes for which physicians' services are paid at the facility rate include:
19 – Outpatient Hospital – Off Campus
21 – Inpatient Hospital
22 – Outpatient Hospital – On Campus
23 – Emergency Room – Hospital
24 – Medicare-participating Ambulatory Surgical Center (ASC)
26 – Military Treatment Facility
31 – Skilled Nursing Facility (SNF) for a Part A Resident
34 – Hospice – Inpatient Care
41 – Ambulance – Land
42 – Ambulance – Air or Water
51 – Inpatient Psychiatric Facility
52 – Psychiatric Facility – Partial Hospitalization
53 – Community Mental Health Center
56 – Psychiatric Residential Treatment Center
61 – Comprehensive Inpatient Rehabilitation Facility
POS codes for which physicians' are paid at the non-facility rate include:
01 – Pharmacy
03 – School
04 – Homeless Shelter
09 – Prison/Correction Facility
11 – Office
12 – Home or Private Residence of Patient
13 – Assisted Living Facility
14 – Group Home
15 – Mobile Unit
16 – Temporary Lodging
17 – Walk-in Retail Health Clinic
20 – Urgent Care Facility
25 – Birthing Center
32 – Nursing Facility and Skilled Nursing Facilities (SNFs) to Part B Residents
33 – Custodial Care Facility
49 – Independent Clinic
50 – Federally Qualified Health Center
54 – Intermediate Health Care Facility/Mentally Retarded
55 – Residential Substance Abuse Treatment Facility
57 – Non-residential Substance Abuse Treatment Facility
60 – Mass Immunization Center
62 – Comprehensive Outpatient Rehabilitation Facility
65 – End-stage Renal Disease Treatment Facility
71 – State or Local Health Clinic
72 – Rural Health Clinic
81 – Independent Laboratory
99 – Other Place of Service
CMS updates this list occasionally. You should periodically check the official list.
Latest POS Updates
On August 6, 2015, CMS revised the description of POS code 22 from "Outpatient Hospital" to "On Campus – Outpatient Hospital," and created POS 19 for "Off Campus – Outpatient Hospital." POS 19 is effective for any claims processed on or after January 1, 2016, regardless of the date of service. Table A provides descriptions that clarify the terms "on campus" and "off campus."
Table A: Newly revised POS codes
| | |
| --- | --- |
| POS Code | Descriptor |
| 19 | A portion of an off-campus hospital provider-based department, which provides diagnostic, therapeutic (both surgical and nonsurgical), and rehabilitation services to sick or injured persons who do not require hospitalization or institutionalization. |
| 22 | A portion of a hospital's main campus, which provides diagnostic, therapeutic (both surgical and nonsurgical), and rehabilitation services to sick or injured persons who do not require hospitalization or institutionalization. |
There are far more ambiguous elements required for claims payment — such as documenting medical necessity — that require your attention. Don't let something as basic as a POS code hold things up. Simply enter the correct POS code in Item 24B on the ASC X12N 837 professional standard electronic claim form to identify the setting for each item or service performed.
---
Renee Dustman is executive editor at AAPC.
Latest posts by Renee Dustman
(see all)