Uniquely Code Sclerotherapy of Fluid
By Brad Ericson
February 1, 2016
Comments Off

on Uniquely Code Sclerotherapy of Fluid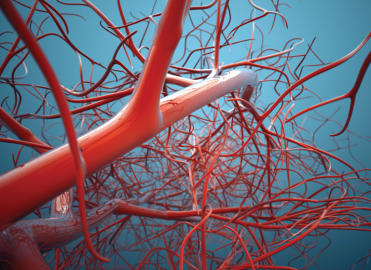 Don't confuse 49185 with separate collection and drainage codes.
Sclerotherapy involves injecting a solution (often saline) into blood or lymphatic vessels supplying a lesion. The flow of blood or lymph is redirected, and the lesion shrinks or disappears. Sclerotherapy of a fluid collection is newly recognized in 2016 CPT® as 49185 Sclerotherapy of a fluid collection (eg, lymphocele, cyst, or seroma), percutaneous, including contrast injection(s), sclerosant injection(s), diagnostic study, imaging guidance (eg, ultrasound, fluoroscopy) and radiological supervision and interpretation when performed.
Reporting the Procedure
Fluid-filled lymphoceles and seromas can result from surgery, and cysts may form, as well. Data suggests that placing drains during surgery can help to prevent the lesions, but unlucky patients may still develop them. Code 49185 describes sclerotherapy for fluid collection of a lymphocele, cyst, or seroma, etc., and includes related contrast injection, diagnostic study, imaging guidance, and radiological suction and irrigation. There are other sclerotherapy codes in CPT®, such as those reported for esophageal and gastric varices, hemorrhoids, and veins, but 49185 solely reports using the technique for fluid collections.
Report one unit of 49185 per treated lesion. Append modifier 59 Distinct procedural service to the second and subsequent units. Report a single unit of 49185 for connected lesions.
Example: Mary Louise wondered what she'd done to deserve the pain around her brand new kidney. After enduring dialysis for so many years, was her weeks-old organ already letting her down?
Mary Louise's lab results were fine for a recent transplant recipient. Her physician thought she felt a lump while palpating the area around the kidney. A quick ultrasound confirmed suspicion: Mary Louise had a large lymphocele in her retroperitoneal area, and it was compressing the kidney. Mary Louise, relieved at the explanation, consented to treatment.
During surgery, the physician removed the fluid from the lymphocele with a needle. She then injected the sclerosant and placed Mary Louise in various positions to assure all walls of the cavity were exposed. The sclerosant was removed, and the procedure was performed again. The pain and the lymphocele eventually disappeared, and Mary Louise rested easy.
ICD-10:
I89.9 Disease of lymphatic vessels NOS
CPT®:
50390 Aspiration and/or injection of renal cyst or pelvis by needle, percutaneous
49185 – 51 Multiple procedures
CPT® gives you two choices when introducing a needle: 10160 Puncture aspiration of abscess, hematoma, bulla, or cyst and 50390.
49185 Isn't Collection
Be careful not to confuse sclerotherapy with collection or drainage;  49185 doesn't include drainage of fluid prior to sclerotherapy treatment. According to the American Medical Association's (AMA's) 2016 CPT® Changes: An Insider's View, drainage represents separate work and should be reported with the drainage procedure code for that particular anatomical site. You may report sclerotherapy and collection/drainage if performed on the same lesion, just as Mary Louise's physician separately reported her services.
Bottom line: If an injection was made for collection or a drainage tube was inserted, that's a separate service. For payers who accept it, append modifier 51 to the collection/drainage code to identify it as the secondary procedure performed that same day.
---

Brad Ericson, MPC, CPC, COSC, is director of publishing at AAPC and a member for the Salt Lake City, Utah, local chapter.
Latest posts by Brad Ericson
(see all)