Don't Lose Sleep Over Medicare Billing Intricacies of Sleep Apnea Treatment
February 1, 2016
Comments Off

on Don't Lose Sleep Over Medicare Billing Intricacies of Sleep Apnea Treatment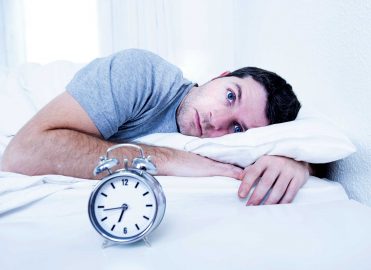 Before reporting treatment, make sure oral appliances are reasonable and necessary, and check carrier policies.
Obstructive sleep apnea (OSA) affects 18 million Americans, according to the National Sleep Foundation. OSA occurs when breathing is interrupted briefly and repeatedly during sleep. There are circumstances under which Medicare will cover oral appliances used for the treatment of OSA using billing code E0486 Oral device/appliance used to reduce upper airway collapsibility, adjustable or non-adjustable, custom fabricated, includes fitting and adjustment. To ensure correct billing of OSA services, let's review procedural documentation requirements.*
*This analysis applies specifically to jurisdictions including New York, Connecticut, District of Columbia, Delaware, Massachusetts, Maryland, Maine, New Hampshire, New Jersey, Pennsylvania, Rhode Island, and Vermont. For coverage in other jurisdictions, refer to the appointed Medicare administrative contractor's guidance.
Medicare Coverage for Oral
Appliances in OSA Treatment
Medicare has endorsed oral appliances as an accepted treatment for OSA (Check with commercial carriers for local coverage determinations.). Specifically, oral appliances used to treat OSA are covered under the Durable Medical Equipment (DME) benefit, as provided for in Social Security Act §1861(s)(6). For a patient's equipment to be eligible for Medicare reimbursement, "reasonable and necessary" requirements must be met in accordance with Social Security Act §1862(a)(1)(A), as must specific statutory payment policy requirements.
For any DME to be covered by Medicare, it must:
(a) Be eligible for a defined Medicare benefit category;
(b) Be reasonable and necessary for the diagnosis or treatment of illness or injury or to improve the functioning of a malformed body member; and
(c) Meet all other applicable Medicare statutory and regulatory requirements.
Medicare also requires a detailed written order (DWO) to be received by the DME supplier (e.g., the dentist) before a claim is submitted. The item will be denied as not reasonable and necessary if it lacks a DWO.
Oral appliances are used to reposition oral and pharyngeal tissues to create and maintain a patient's airway during sleep. Mandibular advancement devices reposition the mandible in a forward position. A custom fabricated mandibular advancement oral appliance (E0486) used to treat OSA is covered under Medicare if:
A. The patient has a face-to-face clinical evaluation by the treating physician prior to the sleep test to assess the beneficiary for OSA testing.
B. The beneficiary has a Medicare-covered sleep test that meets one of the following criteria (1-3):
The apnea-hypopnea index (AHI) or respiratory disturbance index (RDI) is greater than or equal to 15 events per hour, with a minimum of 30 events; or
The AHI or RDI is greater than or equal to five and less than or equal to 14 events per hour, with a minimum of 10 events and documentation of:
a. Excessive daytime sleepiness, impaired cognition, mood disorders, or insomnia; or
b. Hypertension, ischemic heart disease, or history of stroke; or
3. If the AHI is greater than 30, or the RDI is greater than 30, and meets either of the following:
a. The beneficiary is not able to tolerate a positive airway pressure (PAP) device; or
b. The treating physician determines the use of a PAP device is contraindicated.
C. The treating physician orders the device following a review of the report of the sleep test. (The physician who provides the order for the oral appliance could be different from the one who performed the clinical evaluation in criterion A.)
D. The device is provided and billed for by a licensed dentist (doctor of dental surgery or doctor of dental medicine).
If all of these criteria (A-D) are not met, the custom fabricated oral appliance (E0486) will be denied as not reasonable and necessary.
Statutory Payment Policy Requirements
Coverage for an oral appliance for the treatment of OSA is limited to claims where the diagnosis of OSA is based on a Medicare-covered sleep test. A Medicare-covered sleep test must be either a polysomnogram performed in a facility-based laboratory (type I study) or a home sleep test (types II, III, IV, or other home sleep studies). The patient's treating physician must order the test and it must be conducted by an entity qualifying as a Medicare provider of sleep tests in compliance with all applicable state regulatory requirements.
To be covered by Medicare, the oral appliance must be classified as DME rather than as a "dental device." The following items (not all-inclusive) are considered to be dental devices and will be denied as non-covered, not DME:
Oral occlusal appliances used to treat temporomandibular joint (TMJ) disorders;
Tongue retaining devices used to treat OSA and/or snoring;
All oral appliances used only to treat snoring without a diagnosis of OSA;
Oral appliances used to treat other dental conditions; and
Oral appliances that require repeated fitting and/or adjustments, beyond the first 90 days, to maintain fit and/or effectiveness.
A custom fabricated oral appliance (E0486) (i.e., one that may be classified as DME) is uniquely made for the patient. It involves taking an impression of the patient's teeth and making a positive model of plaster or equivalent material. Basic materials are cut, bent, and molded using the positive model. It requires more than trimming, bending, or making other modifications to a substantially prefabricated item. A custom fabricated oral appliance may include a prefabricated component (e.g., the joint mechanism).
Code E0486 may be used for custom fabricated mandibular advancement devices. To be coded as E0486, custom fabricated mandibular advancement devices must meet all of the following criteria:
Have a fixed mechanical hinge at the sides, front, or palate;
Be able to protrude the individual patient's mandible beyond the front teeth when adjusted to maximum protrusion;
Incorporate a mechanism that allows the mandible to be advanced easily by the patient in increments of one millimeter or less;
Retain the adjustment setting when removed from the mouth;
Maintain the adjusted mouth position during sleep;
Remain fixed in place during sleep to prevent dislodging the device; and
Require no return dental visits beyond the initial 90-day fitting and adjustment period to perform ongoing modification and adjustments to maintain effectiveness.
Registering the Oral Appliance and Billing Medicare
Before billing Medicare, the manufacturer (the person or entity actually making the oral appliance) and/or the distributor — such as the medical group billing or the dentist ordering and providing the oral appliance for the patient (the person or entity with the DME provider number) — must submit an application with the Medicare Pricing, Data Analysis and Coding (PDAC) division of Noridian Healthcare Solutions, LLC. (Noridian), or with your local Medicare contractor. The purpose of the application is to obtain approval that the DME falls within the applicable coding guidelines for payment under E0486.
The oral appliance manufacturer or distributor (with a sign off by the manufacturer) must submit the application with PDAC. This document and instructions are available on Noridian's website (PDAC will help negotiate through the process and will answer any questions). Unless the manufacturer/distributor and DME are registered on the PDAC website, the oral appliance will not be paid by Medicare. According to Noridian/PDAC, this application process can take as long as 90 days.
After the DME provider number is obtained (through the national supplier clearinghouse, Palmetto GBA), and a Medicare-approved appliance is used (i.e., one listed on the PDAC website), the DME provider (i.e., the medical group or dentist) can bill for the oral appliance for the treatment of OSA.
---

Stacey Zill and Andrew Selesnick are partners in the Law Firm of Michelman & Robinson, LLP (M&R). M&R has offices in California and New York. Selesnick and Zill can be reached at aselesnick@mrllp.com or szill@mrllp.com.
Latest posts by Guest Contributor
(see all)
No Responses to "Don't Lose Sleep Over Medicare Billing Intricacies of Sleep Apnea Treatment"