Have Compliant Requisition Forms for Pain Management Drug Testing
February 1, 2016
Comments Off

on Have Compliant Requisition Forms for Pain Management Drug Testing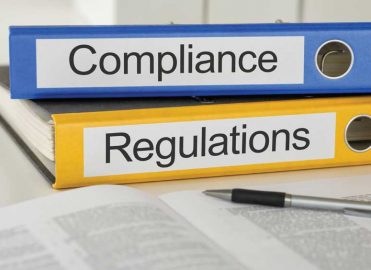 When providing toxicology drug testing, be sure requisition forms follow up-to-date guidance.
In August 1998, the Office of Inspector General (OIG) published the Compliance Program Guidance for Clinical Laboratories. Among other recommendations, these guidelines stressed choice in requisition form design, allowing providers to make independent medical necessity decisions on each test ordered. The guidance specifically stated that the agency "does not design or approve requisition forms;" but, some guidance on the form's contents was provided.
Guidance for Requisition Form Content
The form should solicit program information as necessitated by federal or private healthcare programs for accurate claim submission. Pursuant to Clinical Laboratory Improvement Amendments (CLIA) regulations, a standard requisition must solicit the following information found in the Electronic Code of Federal Regulations (e-CFR) :
Ordering provider identification
Patient's identification
Patient's gender and age or date of birth
Test(s) to be performed
Specimen source (if applicable)
Date and time of specimen collection (if applicable)
Last menstrual period for Pap smears and previous results
Any additional information necessary to ensure accurate and timely testing and reporting
The requisition form should reflect a conscious choice to order the tests, ensuring an independent medically necessary decision for each test the laboratory will bill. This entails having a place on the form to order panel tests individually — including AMA-defined panels and custom panels. For example, an electrolyte panel (80051 Electrolyte panel This panel must include the following: Carbon dioxide (bicarbonate) (82374) Chloride (82435) Potassium (84132) Sodium (84295)) is composed of four separate chemistry tests:
82374 Carbon dioxide (bicarbonate)
82435 Chloride; blood
84132 Potassium; serum, plasma or whole blood
84295 Sodium; serum, plasma or whole blood
The ordering provider should have the opportunity to request only tests he or she deem to be medically necessary, rather than a panel that may include unnecessary tests. Per the OIG, "The OIG believes the laboratory has an obligation to notify ordering providers that Medicare will only pay for tests that meet the Medicare coverage criteria and are reasonable and necessary to treat or diagnose an individual patient."
Medicare coverage criteria is propagated through national and local coverage determinations (NCDs and LCDs). Both determinations are posted on the Centers for Medicare & Medicaid Services (CMS) website and you can find a Medicare administrative contractor's LCDs on its website.
Forms used should solicit providers to submit medical necessity documentation in the form of ICD-10-CM diagnosis information for each test. They should also inform providers that Medicare generally does not cover routine screening tests except as authorized by statute.
Recently Published Guidance
The recently posted "Corporate Integrity Agreement Between the Office of Inspector General of the Department of Health and Human Services and Millennium Health, LLC" provides clarifying guidance specific to toxicology requisition forms. This includes the following specific clarifications:
Similar to the Compliance Program Guidance for Clinical Laboratories, requisitions should state boldly, "Medicare will only pay for tests that are medically reasonable and necessary based on the clinical condition of each individual patient."
Tests should be listed clearly and distinctly. Consistent with the conscious choice guidance, providers should use notations to order individual tests (except for test panels established by CMS or other payer billing codes or policy).
Physicians may not order tests under custom profiles, standing orders (unless the physician has established a specific standing order for an individual patient for a defined period of time based upon a determination of the medical reasonableness and necessity of doing so), or panels (except for test panels established by CMS or other payer billing codes or policies).
Claims should not be submitted to federal healthcare programs without a valid requisition form. This is based on CLIA regulations where clinical laboratories are required to have an order for testing. (e-CFR)
Any test on the requisition form subject to applicable NCDs or LCDs should be identified. The form should also provide instructions on how the ordering physician can access additional information regarding those NCDs and LCDs, including links to applicable determinations on the CMS website.
Notify providers that tests submitted for Medicare and Medicaid reimbursement must meet program requirements or the claim may be denied. This includes documentation to meet medical necessity edits published in NCDs and LCDs.
Confirmatory and quantitative tests must be listed separately on the requisition form, which must indicate that each test should be ordered only when it's medically necessary to have information that screening with qualitative immunoassays alone will not provide. Blanket confirmatory testing is not recommended. Confirmatory tests should be used only when the provider determines them to be medically necessary.
When tests are not offered individually, providers should have the option of ordering the tests by writing in a "Special Instructions" section of the requisition form.
Under negotiated rule making, a consensus was reached that allows laboratories to accept unsigned requisition forms for Medicare laboratory diagnostic services. (HHS, 2001) This concession has led to many Comprehensive Error Rate Testing errors where laboratories are unable to provide signed orders when requested by Medicare reviews. (HHS, 2015) Although the negotiated rule allows for unsigned requisition forms upon request, a laboratory should be able to produce or obtain from the ordering provider the documentation to support medical necessity of the provided and billed laboratory service.
With this clarifying guidance, facilities and laboratories providing toxicology drug testing, especially those for pain management, are encouraged to review their requisition forms for compliance.
---

Frank Mesaros, MPA, MT(ASCP), CPC, CPCO, is CEO of Trusent Solutions, LLC, a management consulting firm specializing in the laboratory industry. Trusent provides revenue stream integrity services to regional laboratories, hospital based laboratories, and physician office based laboratories. He is a member of the Harrisburg, Pa., local chapter.
Latest posts by Guest Contributor
(see all)
No Responses to "Have Compliant Requisition Forms for Pain Management Drug Testing"