MWAM: Charles Grant, CPC-A
In AAPC News
February 1, 2016
Comments Off

on MWAM: Charles Grant, CPC-A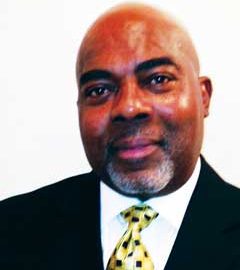 This month's Minute with a Member is:
Charles Grant, CPC-A, from Baltimore, Maryland
Tell us a little bit about how you got into coding, what you've done during your coding career, and where you work now.
I decided to change careers after years of experience as a regional transit planner for public transportation. After earning a Bachelor of Science degree in Business, it was time to consider my options. Knowing my qualifications and interest in anatomy, my wife, who is a revenue cycle manager for an area hospital, suggested I look into medical coding. I did, and I quickly decided to study the business side of medicine by way of medical coding.
I enrolled in the medical coding program at a local community college and completed it in 2014. After several attempts at the Certified Professional Coder (CPC®) exam, I earned my Certified Professional Coder-Apprentice (CPC-A®) in 2015. I received my ICD-10-CM Proficiency Assessment certificate, as well.
I plan to pursue the Certified Professional Compliance Officer (CPCO™) and I am also interested in being a medical coding trainer someday.
What is your involvement with your local AAPC chapter?
I've been concentrating on obtaining credentials before becoming actively involved with my AAPC local chapter. Now that I'm a CPC-A®, I would like to take a leadership role, as well as assist exam proctors.
What AAPC benefits do you like the most?
There is a wealth of information on the AAPC website. Often, I get questions answered without having to call AAPC. I also enjoy the accessibility to training opportunities, upcoming events, and member discounts.
How has your certification helped you?
My certification has provided me with the ability to compete for various coding opportunities available in my area. It also has given me more confidence in knowing that I can succeed at this.
Do you have any advice for those new to coding and/or those looking for jobs in the field?
My advice is to keep studying, stay current, and never give up.
What has been your biggest challenge as a coder?
I have not found employment in coding yet, but I plan to continue networking for opportunities that will provide me with as much experience as possible. My local AAPC local chapter has invited me to attend meetings, training, and take advantage of networking resources.
If you could do any other job, what would it be?
I have experience in the areas of compliance, planning, analysis, procurement, project management, and technical assistance. Any of these areas can be applied to coding, which is what I hope to do.
How do you spend your spare time? Tell us about your hobbies, family, etc.
I spend my spare time helping others through counseling and mentoring. I find time to keep up on my coding skills. I like playing golf, listening to jazz, and socializing. Believe it or not, I do go to the mall with my wife — I learned to like it. We attend church and I pray a lot.
Latest posts by Michelle Dick
(see all)