What Employers Really Look for in a Job Candidate
February 1, 2016
Comments Off

on What Employers Really Look for in a Job Candidate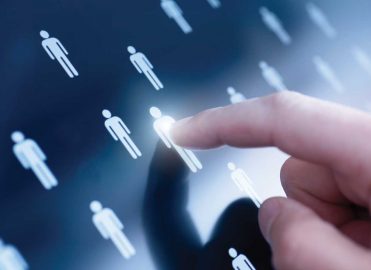 Let's cut the fluff, get real, and talk to professionals who are responsible for hiring.
As a prospective employee searching for a coding position, you know that simply getting noticed is a huge hurdle, which leads to an important question: What are employers really looking for as they review resumes and interview applicants?
To give you some insight, here are opinions from individuals with experience filling open positions in their organizations. Although they differ regarding the importance of coding experience, they all stress the need for candidates who are flexible, demonstrate professionalism, have a willingness to learn, and are careful to "sweat the small stuff."
Geanetta Agbona, CPC, CPC-I
Educator, CGS Medical Billing Service, Charlotte, N.C.
Little things can mean a lot, is the old adage. Being a medical biller, coder, or even an instructor requires attention to detail. Misspelled words or transposed numbers is indicative of a job candidate's level of professionalism.
Did the candidate ensure that I can contact her? Supplying outdated personal details (i.e., phone number) is the worst mistake you can make.
Can I read the resume? I've been given resumes that were creased, crumpled, and some even carried traces of the last take out order. I kindly returned them. The resume is an invitation to get to know the candidate. Invitations should always be given properly.
KISS (keep it simple, sister): Too much information can be overbearing. Provide information that is relevant to the position and supports the skill set required.
I am located in the South. Southerners often have nicknames they prefer to go by; however, it is more professional to use your real name on a resume.
Use the same labeling and formatting throughout your resume. Be consistent with the style of your resume. If using a template, be sure older material or directions inside of the template have been removed.
Rebecca Bakke, CPC-A
Director of Billing, Physicians' Ally, Inc., Littleton, Colo.
Here are some things I look for in a resume:
How long have you spent in previous positions? If you have a track record of short-term positions and seem to jump around between jobs, I move to the next resume.
Spelling and grammatical errors do not impress. Don't say you are a perfectionist and spell it incorrectly.
If you include billing and coding information in your resume, make sure it makes sense. Saying you are "proficient in ICD-9 and CPT-10" makes me question your knowledge.
Have a professional sounding contact email address.
Pam Brooks, MHA, CPC, COC, PCS
Coding Manager, Wentworth-Douglass Hospital, Dover, N.H.
Include your certifications in the heading of your resume: for example, Mary Smith, CPC. Most coding positions require a certification. I appreciate not having to scroll through the entire resume to learn if Mary is certified.
I also pay attention to whether the candidate has listed experience or education that is required for the position. If so, that means the person read the job description and knows that she or he is a viable candidate.
Finally, I look for errors — spelling, grammar, etc. If those are present in the resume, it goes right in the trash. This sort of resume represents an individual who doesn't take pride in his or her work.
Rhonda Buckholtz, CPC, CPC-I,
CPMA, CRC, CHPSE, CENTC, CGSC, CPEDC, COBGYN
VP Strategic Development, AAPC
The most important thing I look for in a new employee is initiative. Experience is nice, but if you don't have ambition, the desire to learn new things, and the gumption to reach outside the box, it's not worth it to me to invest time.
Sell yourself to your employer: Why are you better than someone else? I have applied for many jobs where I didn't have the exact qualifications they advertised. Selling why you are a better candidate works, in my experience.
MariaRita Genovese, CPC, PCS
Administrator, Oncology Revenue Cycle,
Thomas Jefferson University, Philadelphia, Pa.
When screening resumes, there are several important clues that reveal the potential fit of a candidate:
"Objective" or "Summary:" How does the candidate describe his- or herself? Does the candidate's objective complement the needs of the position?
Length of time in each position: Job-hopping can indicate lack of dedication, or perhaps some other issue.
Years of experience in similar position(s): Did responsibilities increase/change over time?
Qualifications for the position: Does the candidate possess the skills and knowledge needed?
Growth in field: Is the candidate focused? Does the candidate participate in a professional organization to stay current in the field?
Completion of initiatives/projects: Does the candidate give examples of successful participation in work-related projects? Does he or she indicate an ability to work in team situations?
Computer literacy: Is the candidate proficient with the appropriate equipment and software?
Education: Does the candidate indicate a desire to increase knowledge and skill?
Community involvement: A desirable candidate will indicate the desire to do more, as well as indicate interests beyond his- or herself.
Kim Reid, CPC, CEMC, CPC-I, CPMA
Manager, Professional Coding,
University of Vermont Medical Center, Vt.
As the hiring manager of a professional coding department, there are certain things I look for when hiring a professional coder. The most important qualification is that they possess a coding certification credential through AAPC. If this is not listed on the resume, I immediately discard the candidate.
If certification has been obtained, I look to see what type of experience the candidate has. I do not look specifically for coding experience because those skills can be taught and tailored to our organization. It is much more important for the candidate to be able to work calmly under pressure, have an open, flexible mind, and know how to deal with evolving rules.
Sometimes, past experience in a completely different field can teach a skill that would help a coder be a better communicator. For instance, if someone worked at a daycare with special needs children, this may indicate that person understands how to explain things in many different ways until the message is understood. Although the candidate may not have direct hospital or coding experience, prior experience can have a huge impact on how he or she interacts with physicians when the message is not always a positive one.
Ellen Maura Wood, CPC, CMPE
Practice Manager, Seacoast General Surgery, Dover, N.H.
A resume is your chance for a first impression, and you usually do not get an opportunity for a second first impression.
I want to see to and from dates, and an explanation of break periods between jobs. If the break in service is due to being a stay-at-home mom or dad, that doesn't mean I won't consider the applicant. Participation in youth groups, coaching, and raising a family all offer valuable skills that can transition into a medical office position. For example, holding a position of president of the Parent Teacher Organization requires excellent mediation skills, which are essential in physician office.
I feel that every resume needs to be one page. No matter how wonderful the applicant, I rarely get to the second page.
I always request a cover letter. One reason for this is to see if an applicant can follow directions. It also shows me whether the applicant took the time to adapt the cover letter to the position, and what he or she expects for a salary. This narrows the applicant pool tremendously. Many applicants ask for a crazy salary, and some send out resumes in bulk, showing they aren't really vested in the job.
Finally, having accurate information is imperative. I have called phone numbers listed on resumes that are no longer in service; or worse, applicants have listed their present work numbers as a number to contact them.
It bears repeating: You only have one chance to make a good first impression.
---
John Verhovshek, MA, CPC, is managing editor at AAPC and a member of the Hendersonville-Asheville, N.C., local chapter.
Latest posts by John Verhovshek
(see all)