Tap into the Value of the CPC-A®
February 1, 2016
Comments Off

on Tap into the Value of the CPC-A®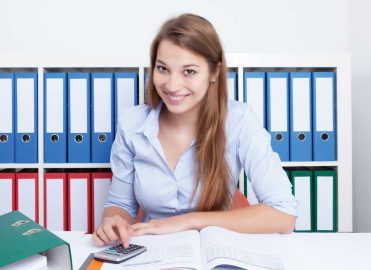 Apprentices provide a fresh perspective, are a spring of knowledge, and provide a practical staffing solution.
The next time you have an open position that doesn't require years of in-the-trenches coding experience, consider hiring a Certified Professional Coder – Apprentice (CPC-A®).
Students of AAPC's Professional Medical Coding Curriculum (PMCC) work very hard to achieve their credentials. They go through a rigorous, comprehensive coding training program that is tried and true. Earning the CPC-A® credential speaks for the individual's experience from an educational perspective. The knowledge the CPC-A® brings to the table is fresh and pliable.
Offering a CPC-A® an opportunity to acquire the real world experience he or she needs is a smart investment. Look beyond the "A," and recognize the value of the CPC-A®.
CPC-A® vs. CPC®
Typically, the argument against hiring a CPC-A® is that more money will be spent on training than on the differential of a seasoned coder's salary and the minimum budget for an open position. That may be true to some extent, but even a seasoned coder will still require training in regards to protocol, corporate policies, physician and payer guidelines, etc.
Overcome CPC-A® Stigma in the Workplace
Sometimes hiring managers won't interview a CPC-A® for a coding position when there are experienced coders applying. To create an even playing field, you might suggest human resources adopt a three-tiered approach to hiring. For example, if a candidate makes a good impression at the interview, the next step is an entrance exam (either broad-based in coding or with a few scenarios focused on a particular specialty, depending on the job). Entrance exams are now considered common practice when hiring CPCs®, and should be extended to CPC-As®, as well. The third step is the call-back interview.
Another way to get a CPC-A's® foot in the door is to conduct "working" interviews, where a strong CPC-A® job candidate is hired for a short period (e.g., one to three weeks) to fill an immediate need and then, if all goes well, considered for a temporary-to-permanent position.
If the CPC-A® doesn't work out, the business doesn't suffer much of a loss. In fact, from a time perspective, you may actually come out ahead because the temporary employee was able to provide a necessary service (such as attenuating a backlog in coding validation, charge entry, or payment posting).
Benefits of Hiring a CPC-A®
Health systems, hospitals, and clinics often fill the void by having in-house employees take on extra work, perhaps, dipping into overtime dollars rather than hiring a new employee who does not have coding experience. This might work for the short term, but eventually employees become tapped out, and the theoretical benefits are lost.
Consider that CPC-As® may be willing to start at the lowest pay tier to get their foot in the door. Reasonably, full-fledged CPCs® should be paid commensurate to their experience. Consider, also, that the experienced coder may not like to perform repetitive or mundane tasks; whereas a CPC-A® may review documentation or do charge entry all day, without complaining.
If you are still bent on hiring an experienced CPC® to fill an entry-level position, realize that he or she may look for a better offer elsewhere — leaving you with no one to do the job.
Million Dollar Question
The bottom line question is: How do CPC-As® get the experience needed to become full CPCs®? If no one will hire them because they don't have experience, they will never gain the experience employers seek. With the support of CPC-As® and managers who hire them, a solid infrastructure can be built: CPC-As® will become CPCs®, new CPC-As® will fill their lower-level positions, and everyone is happy.
Speak Up for CPC-As®
I encourage coders nationwide to show this article to their department managers when a low-tier coding position opens up or an emergent or unplanned situation creates a need for additional staff.
---

Ken Camilleis, CPC, CPC-I, COSC, CMRS, CCS-P, is an educational consultant and PMCC instructor with Superbill Consulting Services, LLC. He is also a professional coder for Signature Healthcare, a health system covering much of southeastern Massachusetts. Camilleis' primary coding specialty is orthopedics. Camilleis is a member of the Cape Coders local chapter, in Hyannis, Mass.
Latest posts by Guest Contributor
(see all)