Angina Pectoris: ICD-10 Coding
In Coding
February 25, 2016
Comments Off

on Angina Pectoris: ICD-10 Coding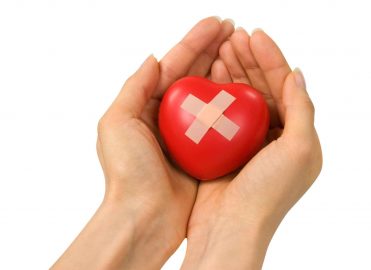 Angina pectoris is a Latin term for "squeezing of the chest." It is a result of inadequate oxygen supply to the heart. In most cases, angina pectoris is due to a narrowing of the coronary arteries resulting from arteriosclerosis.
Angina usually occurs during exertion, severe emotional distress, or after a heavy meal. During those times, the heart demands more blood oxygen than the narrowed arteries can deliver, causing the pressure, heaviness, or pain. It typically lasts between one and 15 minutes, and may be relieved with rest or nitroglycerin, which relax the blood vessels and lower blood pressure.
Unstable angina (I20.0 Unstable angina) results in severe symptoms that do not occur on a regular basis or predictable manner. Pain is more frequent, lasts longer, and is not relieved by nitroglycerin. Unstable angina is caused by poor blood flow through the blood vessels of the heart muscle, and is often a precursor to a myocardial infarction.
Coronary spasm (I20.1 Angina pectoris with documented spasm) is a temporary constriction of the muscles in the wall of one of the coronary arteries. It can narrow, decrease, or completely prevent blood flow to that part of the heart muscle. The spasms lead to angina, and may lead to myocardial infarction.
Other forms of angina pectoris include:
Angina equivalent – A group of symptoms heralding angina pectoris that does not include chest pain (for example, dyspnea, diaphoresis, profuse vomiting in a diabetic patient, or arm or jaw pain)
Angina of effort – Defined as angina pectoris precipitated by physical exertion
Any other specified form of angina that is not unstable angina or angina pectoris with a documented spasm is reported with code I20.8 Other forms of angina pectoris. Examples include:
If the angina is unspecified, report I20.9 Angina pectoris, unspecified.
If the patient also has chronic ischemic heart disease, codes from category I25 Chronic ischemic heart disease may be reported instead of the codes in category I20. The codes in category I25 are combination codes that bundle in the heart disease and the angina.
Documentation and Code Selection
Good clinical documentation should indicate the type of angina, associated spasm and, if angina equivalent is diagnosed, any symptoms. If the patient has coronary artery disease, this should be documented because the code selection will change to a combination code in ICD-10-CM. Documentation should also specify whether the patient smokes, has been exposed to smoke, or has a history of smoking.
There is an instructional note under category I20 that states to use and additional code to identify exposure to environmental tobacco smoke, history of tobacco use, occupational exposure to environmental tobacco smoke, tobacco dependence, or tobacco use.
Latest posts by John Verhovshek
(see all)
No Responses to "Angina Pectoris: ICD-10 Coding"