Olympus Pays $646 Million for Bribes to Docs, Facilities
By Brad Ericson
In AAPC News
March 1, 2016
Comments Off

on Olympus Pays $646 Million for Bribes to Docs, Facilities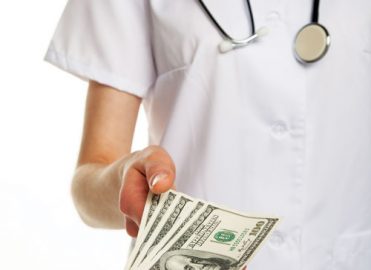 Medical device manufacturer Olympus agreed to pay a $646 million fine to end criminal and civil probes alleging the company paid bribes and kickbacks to physicians and hospitals. It's the largest settlement yet for violations of the U.S. Anti-kickback law.
According to Kaiser Health News, federal investigators said the company used grants, consulting deals, trips to Japan, lavish gifts, and free equipment from 2006 to 2011 to incent doctors to order more Olympus devices; thereby, keeping out competitors. Investigators said the strategy produced $600 million in sales with $230 million in profits for Olympus.
Kaiser reports that after a key doctor for a Midwest hospital system took a week-long trip to Japan and received a company grant, an Olympus vice president wrote an internal email in 2006 saying, "We have received all of the orders expected and have kept (a competitor) completely out of the (Midwestern hospital) system. Hooray!"  Similar scenarios in California and New York were also noted in the federal complaint.
Federal prosecutors credited a former compliance officer at Olympus, John Slowik, who blew the whistle against the company in 2010. The bribery wasn't limited to the U.S., and  $22.8 million of the payout will be applied to allegations in Latin America. Olympus also agreed to a corporate-integrity agreement and the appointment of an independent monitor.
Faulty Scopes
This compounds Olympus' woes. The company recently recalled duoendoscopes to make repairs to lessen serious superbug infections traced to the complicated tools. Federal investigators have linked 19 scope-related outbreaks of drug-resistant infections that sickened approximately 200 patients. Regulators maintain the scopes are hard to adequately clean because of their intricate design.
Olympus controls 85 percent of the gastrointestinal scope market.
Latest posts by Brad Ericson
(see all)