Yates Memorandum: Follow-up Implications for Coders
March 1, 2016
Comments Off

on Yates Memorandum: Follow-up Implications for Coders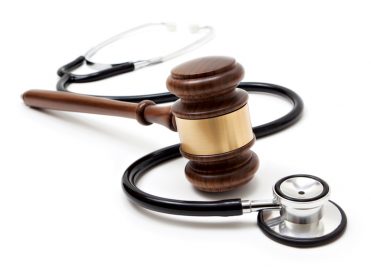 Explore further into the DOJ's individual accountability for corporate wrongdoing.
"Corporate Wrongdoing Falls on the Individual," (February, pages 44-47) provided an excellent analysis of the Department of Justice's (DOJ) recent memorandum, which contained guidance to U.S. attorneys for identifying individuals responsible for corporate misconduct. The approach is to essentially leverage what is called "cooperation credit" for disclosures that will help the DOJ identify who is responsible for corporate misconduct. Unfortunately, some are reading more into this article than was intended.
Your Responsibility, Plain and Simple
When investigating corporate entities for civil or criminal misconduct, the DOJ is looking to identify and prosecute the individuals in the corporation who are responsible for the misconduct. The key, however, is that the DOJ is looking for the responsible corporate decision-makers or the individuals actively participating in the misconduct. The low-level employees who are passive in the misconduct and required to do what they are told are not likely targets. As such, if you are a front-line coder, or even a coding department supervisor, you're not likely the person the DOJ is going to focus on unless you are actively involved in the misconduct and/or financially benefitting from the misconduct. A recent case out of Illinois illustrates active involvement: The coder for an in-home visiting physician group was convicted of making false statements related to healthcare matters based on creating information necessary to submit a claim for services that she knew never happened.
Regardless of personal liability, when you do have concerns about what you've been told to do, you're responsibility is limited to raising those concerns, and the basis for them, to management or to your compliance department. Do so in writing and retain a copy. Keep copies of any responses or given directives. Not only will these documents establish that you're not the decision-maker the DOJ is looking to prosecute, but the documentation is exactly the kind of evidence the corporation must disclose to qualify for "cooperation credit." As a coder or biller, if you are directed to generate claims for services you know were not provided, you must refuse to cooperate in the creation or submission of those claims.
Advice for Decision-makers
If you're a decision-maker and have made a decision to code or bill in a particular way, even after concerns are raised, and those decisions ultimately are alleged to be inaccurate, be sure to maintain documentation for the basis of your decision. Both civil and criminal liability requires not only wrongdoing, but evidence of intent to defraud. In response to a concern raised by a coder or other employee you supervise, be certain to obtain an independent, written opinion from your compliance department or external compliance contact. The basis for your decisions and the standards you relied on should be maintained in your organization's (or your own) compliance binder, and are key to demonstrating your lack of intent.
Bottom Line
In the end, if you're in a position where you are told to do something you're not entirely comfortable with, and you're not actively involved in the misconduct and not the decision-maker, you are not the person "responsible" for the misconduct. As a result, you are not the person the DOJ will likely focus on. For simple code selection disputes, you have an obligation to at least raise your concerns with your compliance department, or if you have no compliance department, then with your supervisor or management. If you're asked to prepare and submit claims for services that you know were not provided, you must affirmatively refuse to do so.
---

Michael D. Miscoe, JD, CPC, CASCC, CUC, CCPC, CPCO, CPMA, is president-elect of AAPC's National Advisory Board, serves on AAPC's Legal Advisory Board, and is AAPC Ethics Committee chair. Miscoe has over 20 years of experience in healthcare coding and over 18 years as a forensic coding and compliance expert. He has provided expert analysis and testimony on coding and compliance issues in civil and criminal cases and represents healthcare providers in post-payment audits and HIPAA OCR matters. He is a member and past president of the Johnstown, Pa., local chapter.
Stacy Harper, JD, MHSA, CPC, is a healthcare regulatory attorney with the law firm of Lathrop & Gage, LLP. She serves on AAPC's Legal Advisory Board and formerly served on the National Advisory Board. Harper regularly counsels healthcare providers related to complex billing and coding standards, Medicare participation and payment requirements, Stark, Anti-kickback, HIPAA, and other state and federal healthcare laws. She is a member of the Kansas City, Mo., local chapter.
Latest posts by Michael Miscoe
(see all)