Quick Tip: Category II Codes
March 1, 2016
Comments Off

on Quick Tip: Category II Codes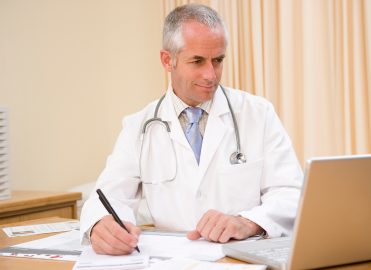 By John Verhovshek, MA, CPC
CPT® Category II codes are a mystery for many coders. Although use of Category II codes is optional and not required for correct coding, reporting these codes may have advantages.
The American Medical Association (AMA), which creates and maintains CPT®, states that Category II codes "are intended to facilitate data collection about the quality of care rendered by coding certain services and test results that support nationally established performance measures and that have an evidence base as contributing to quality patient care." For example, Category II codes:
… describe clinical components that may be typically included in evaluation and management services or other clinical services and, therefore, do not have a relative value associated with them. Category II codes may also describe results from clinical laboratory or radiology tests and other procedures, identified processes intended to address patient safety practices, or services reflecting compliance with state or federal law.
Per the California Quality Collaborative, assigning CPT® Category II codes:
Lessens administrative burden of chart review for many Healthcare Effectiveness Data and Information Set (HEDIS™) performance measures (HEDIS™ consists of 81 measures across five domains of care);
Enables internal performance monitoring of key measures throughout the year, rather than once per year as measured by health plans and pay for performance; and
Identifies opportunities for imphttp://www.calquality.org/storage/documents/compass/CPTCategoryIICodeTipSheet.pdfrovement, so interventions can be implemented to improve performance during the service year.
Category II codes are supplemental, and never are used in place of Category I or Category III codes.
---

Resources
CPT® Category II Codes
CPT Category II Codes Tip Sheet
---

John Verhovshek, MA, CPC, is managing editor at AAPC and a member of the Hendersonville-Asheville, N.C., local chapter.
Latest posts by John Verhovshek
(see all)