Make the Most of Hierarchical Condition Categories
March 1, 2016
Comments Off

on Make the Most of Hierarchical Condition Categories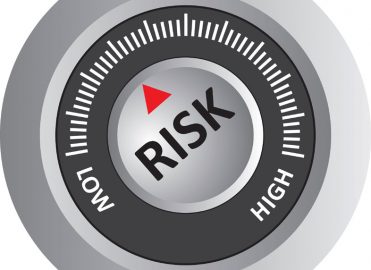 Part 3: Learn from commonly under-coded conditions and documentation.
Accuracy and specificity in diagnosis coding and medical documentation are critical in risk adjustment models. Over the past couple of months, we've looked at several under-coded conditions in the Medicare hierarchical condition category (HCC) risk adjustment model and discussed documentation strategies to improve coding. There's one more batch of conditions we need to explore.
Vascular Disease
HCC 108
Peripheral vascular disease (PVD) refers to any disease or disorder of the circulatory system outside of the heart or brain. Approximately eight million people in the United States are afflicted with PVD. It's most common in those over age 60, men, and smokers.
Approximately half of the people diagnosed with PVD do not have symptoms. The most common symptom is lower leg cramps with activity, which stop when rested. This is known as intermittent claudication, and it may occur in one or both legs. Other symptoms of PVD include color changes to the skin on the legs and feet; coldness; thin, shiny skin; hair loss on the legs; and weak pulses in the legs and feet.
To ensure correct code selection for PVD, look carefully at the documentation for the underlying cause (for example, arteriosclerosis or diabetes). Note also any manifestations of PVD, including: ulcers, gangrene, claudication, cellulitis, and amputation status.
Remember: Risk adjustment coding is all about painting the most accurate, clinical picture of your patient.
When documenting deep vein thrombosis (DVT), it's important for the doctor to specify "acute" or "chronic." There is a separate code for long-term use of anticoagulants; an additional code for anticoagulation therapy should be coded, as appropriate. An acute DVT is an emergency condition that is not usually treated in a doctor's office. There is a "history of DVT" code for patients who have had a DVT in the past, but no longer have the acute condition (ICD-10-CM: Z86.718 Personal history of other venous thrombosis and embolism, ICD-9-CM: V12.51 Personal history of venous thrombosis and embolism).
Aneurysms without mention of rupture are also found in this category. Note that after an aneurysm has been documented as repaired, it's no longer captured as an HCC. Do not report an aneurysm diagnosis when an ultrasound is performed to rule out aneurysm. In this case, the sign or symptom should be coded as the reason for the ultrasound.
FYI: To acknowledge the importance of risk adjustment methodologies to the future of our industry, AAPC has created a new credential, Certified Risk Adjustment Coder (CRC™). A CRC™ proves, by rigorous examination and experience, that she or he knows how to read a medical chart and assign the correct diagnosis codes for a wide variety of clinical cases and services for risk adjustment models, such as the CMS-HCC Risk Adjustment Model and others.
Artificial Openings for
Feeding or Elimination
HCC 188
An ostomy is a surgically created opening connecting an internal organ to the outside of the body. This category includes "status of," "attention to," and "complications of" codes. It's important to know the differences between these terms when selecting a code.
Status codes indicate that a patient is a carrier of a disease, has a sequelae or residual condition from a past disease or condition, or there is another factor influencing the patient's health status. This includes such things as the presence of prosthetic or mechanical devices resulting from previous treatment. A status code is informative because the status may affect the course of treatment and its outcome.
If the patient has a complication from an artificial opening, such as infection or obstruction, it's accurate to code a complications code, versus a status code. Assign only the complication code. "Attention to" codes include: adjustment or repositioning of a catheter, closure, reforming, and removal or replacement of the catheter.
When looking for the most appropriate code, confirm the ostomy is still present, as many artificial openings are temporary (e.g., gastrostomy, ileostomy, colostomy). Some clues to look for in the documentation include "takedown," "closure," or "reversal." These terms may indicate the ostomy status is no longer current.
Documentation of a stoma may indicate the presence of an artificial opening. This category is for artificial opening status NG (nasogastric) tubes.
Morbid Obesity
HCC 22
Morbid obesity is a growing public health concern in the United States. Per ICD-10-CM Official Guidelines for Coding and Reporting, a diagnosis of a clinical condition (i.e., overweight, obese, morbid obesity) must be obtained from provider documentation; however, the body mass index (BMI) may be coded from a dietician's and/or other caregiver's documentation.
Providers should be cautioned against defaulting to unspecified obesity for all patients because this is not a risk-adjusted condition and does not accurately reflect the clinical condition of patients with a BMI of 40, or higher. Some good documentation practices include: "diet discussed," "exercise encouraged," and "dietician referral and/or counseling." Under this category in ICD-10, there is an instructional note to use an additional code to identify the BMI (ICD-10-CM Z68-, or ICD-9-CM V85.-), if known.
---

Colleen Gianatasio CPC, CPC-P, CPMA, CPC-I, CRC, is a risk coding and education specialist for Capital District Physician's Health Plan. She enjoys teaching PMCC, auditing, and ICD-10 classes. Gianatasio is president of the Albany, N.Y., local chapter and a member of the National Advisory Board.
Latest posts by Guest Contributor
(see all)