2016 OIG Work Plan: Part A Risk Areas
March 1, 2016
Comments Off

on 2016 OIG Work Plan: Part A Risk Areas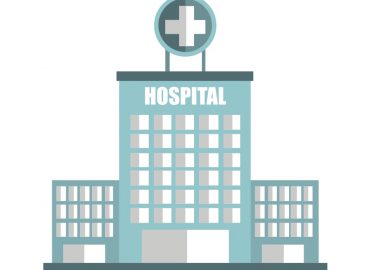 Put these OIG compliance efforts on a high priority focus list at your hospital.
The Office of Inspector General's (OIG's) annual work plan for 2016 indicates significant new areas, as well as ongoing target areas, on which the federal agency will focus its reviews and audits of U.S. Department of Health and Human Services (HHS) programs and operations this year. Let's take a look at what's under the OIG's microscope for facilities submitting claims to Medicare Part A.
What's New for 2016
Review of the OIG work plan is a critical element to any compliance program. For 2016 and beyond, OIG continues to focus on emerging payment, eligibility, management, and information technology systems security vulnerabilities in Affordable Care Act programs.
Hospital-related Policies and Practices
For hospital-related policies and practices, the OIG is focusing on:
Reconciliation of outlier payments
Outpatient/Inpatient stay reporting under the two-midnight rule
Medicare costs associated with defective medical devices
Analysis of salaries included in hospital cost reports
Comparison of costs for services provided in provider-based and freestanding clinics
REVISED! Medicare oversight of provider-based status – OIG will determine the number of provider-based facilities that hospitals own and the extent of methods the Centers for Medicare & Medicaid Services (CMS) has to oversee provider-based billing. Provider-based status allows facilities owned and operated by hospitals to bill as hospital outpatient departments. Provider-based status can result in higher Medicare payments for services furnished at provider-based facilities and may increase beneficiaries' coinsurance liabilities. The Medicare Payment Advisory Commission (MedPAC) has expressed concerns about the financial incentives presented by provider-based status and stated that Medicare should seek to pay similar amounts for similar services.
Hospitals – Billing and Payments
For facility billing and payments, the OIG is focusing on:
Inpatient claims for mechanical ventilation
Compliance with selected inpatient and outpatient billing requirements
Duplicate graduate medical education payments
Indirect medical education payments
Outpatient dental claims
Nationwide review of cardiac catheterizations and endomyocardial biopsies
Payments for patients diagnosed with kwashiorkor
Bone marrow or stem cell transplants
Review of hospital wage data used to calculate Medicare payments
Intensity modulated radiation therapy
NEW! Medical device credits for replaced medical devices – Federal regulations (see 42 CFR §§412.89, 419.45) require reductions in Medicare payments for the replacement of implanted devices. OIG has determined that Medicare administrative contractors have made improper payments to hospitals for inpatient and outpatient claims for replaced medical devices. If your facility or organization has been paid improperly, you should voluntarily disclose and refund any overpayments.
NEW! Medicare payment during the Medicare severity diagnosis-related group (MS-DRG) payment window – OIG will initiate a review of Medicare payments to acute care hospitals to determine whether certain outpatient claims billed to Medicare Part B for services provided during inpatient stays were allowable under the Inpatient Prospective Payment System. Certain items, supplies, and services furnished to inpatients are covered under Part A and should not be billed separately to Part B. Facilities should review any payments from Part B to determine if such payments were appropriate. Overpayments should be disclosed and refunded.
Hospitals – Quality of Care and Safety
Regarding quality of care and safety measures in facilities, the OIG is focusing on:
Inpatient rehabilitation facilities — adverse events in post-acute care for Medicare patients
Long-term care hospitals — adverse events in post-acute care for Medicare patients
Hospital preparedness and response to high-risk infectious diseases
Hospitals' electronic health record system contingency plans
NEW! CMS validation of hospital-submitted quality reporting data – OIG will determine the extent to which CMS validated hospital inpatient quality reporting data. CMS uses reported quality data for the Hospital Value-based Purchasing Program and the Hospital Acquired Condition Reduction Program, which account for future payment rates; therefore, so their accuracy and completeness are important.
Nursing Homes
OIG will report on the implementation status and early results for the CMS National Background Check Program for long-term care employees from the first four years of the program.
NEW! Skilled Nursing Facility (SNF) Prospective Payment System requirements – Prior OIG reviews have found that Medicare payments for therapy greatly exceeded SNFs' cost for therapy. In addition, OIG has determined that SNFs have increasingly billed for the highest level of therapy even though key beneficiary characteristics remained largely the same. OIG, relying on conformance with documentation requirements, will determine whether SNF care was reasonable and necessary. Such SNF documentation includes:
A physician order at the time of admission for the resident's immediate care;
A comprehensive assessment; and
A comprehensive plan of care prepared by an interdisciplinary team that includes the attending physician, a registered nurse, and other appropriate staff.
SNFs should review past therapy payments and initiate a voluntary disclosure and refund of any improper payments. Going forward, they should review published Medicare guidance to ensure compliance.
Home Health
For home health, the OIG is honing in on:
Home Health Prospective Payment System requirements
Get to Know the OIG Work Plan
This is a mere summary of the Part A portion of the 80-page work plan. For details pertaining to ongoing reviews, which are listed above only by name, or for details regarding risk areas associated with Part B, Part C, Part D, and Medicaid programs, please refer to the 2016 OIG Work Plan.
Note: We'll address the new and revised focus areas applicable to Medicare Part B providers in an upcoming issue.
For each focus area affecting your facility, be certain to review appropriate CMS interpretive guidance and local coverage determinations, as well as other Medicare regulations, publications, and guidance referenced. This will help you to completely understand and comply with CMS expectations — particularly with respect to documentation content.
History in the Making

The Office of Inspector General (OIG) pursues perceived areas of fraud, waste, and abuse based on its obligation to protect the integrity of U.S. Department of Health & Human Services (HHS) programs through audits and suggested improvements to HHS programs. As evidence of its continued emphasis on recoveries, OIG reported expected recoveries in 2015 of more than $3 billion, comprised of $1.13 billion in audit receivables and approximately $2.22 billion in investigative receivables. OIG also estimates approximately $20.6 billion in savings for 2015 based on prior legislative, regulatory, or administrative actions supported by OIG recommendations.
Besides the recovery figures, OIG reported exclusions of 4,112 individuals and entities (up from 4,017 in 2014), 925 criminal actions (down from 971 in 2014), and 682 civil actions (533 were filed in 2014). The civil actions included false claims or unjust enrichment lawsuits, civil monetary penalty settlements, and administrative recoveries relative to provider self-disclosure matters.
There is no slowdown in OIG's willingness to use exclusions and civil or criminal prosecution to achieve its goals. For this reason, compliance efforts must be a high priority for entities submitting claims to federally funded healthcare programs.
---

Michael D. Miscoe, JD, CPC, CASCC, CUC, CCPC, CPCO, CPMA, is president-elect of AAPC's National Advisory Board, serves on AAPC's Legal Advisory Board, and is AAPC Ethics Committee chair. He is admitted to the practice of law in California as well as to the bar of the U.S. Supreme Court and the U.S. district courts in the southern district of California and the western district of Pennsylvania. Miscoe has over 20 years of experience in healthcare coding and over 18 years as a forensic coding and compliance expert. He has provided expert analysis and testimony on coding and compliance issues in civil and criminal cases and represents healthcare providers in post-payment audits and HIPAA OCR matters. Miscoe speaks on a national level, and is published nationally on a variety of coding, compliance, and health law topics. He is a member and past president of the Johnstown, Pa., local chapter.
Resource
2016 OIG Work Plan
Latest posts by Michael Miscoe
(see all)
No Responses to "2016 OIG Work Plan: Part A Risk Areas"