Get the Scoop on NPP Scope of Practice
March 1, 2016
Comments Off

on Get the Scoop on NPP Scope of Practice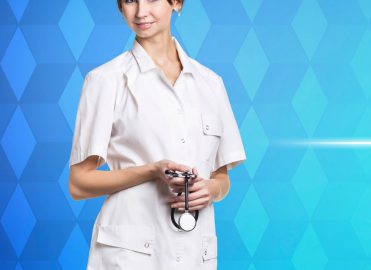 Be sure the practitioner is authorized to practice in your state and requirements are met.
When working in an organization that bills for services performed by a nurse practitioner (NP) or physician assistant (PA), discussion may arise regarding limitations on the scope of practice for these non-physician practitioners (NPPs).
Medicare provides coverage for services performed by NPs and PAs when certain requirements are met. One of those requirements is that the practitioner is legally authorized to perform the services in the state in which they are provided. Medicare regulations comply with the applicable state law.
Define Scope of Practice
Scope of practice laws and regulations define the activities, including procedures, that a practitioner is authorized to carry out under his or her licensure. For NPs and PAs, these definitions vary in some notable ways among states.
Beyond the specific laws and guidance implemented by a state, an NP's or PA's practice may be further limited by the supervising physician's specific terms and delegation. For example, the determination of certain procedures or services that can be performed by the PA or NP may be specified in the statute or regulation, but in many states it's determined and incorporated into a written agreement or policy by the physician who is supervising the NP or PA. This means, even within a state, there may be scope of practice variations among organizations.
When identifying scope of practice, there are certain areas where state-specific variations are found. These may include:
Whether the NP may practice independently of physician involvement. In a slim majority of states, NPs may diagnose and treat patients without direct physician involvement. These laws vary in the scope of autonomy they grant to NPs. In New York, for example, not only are NPs held independently responsible for the diagnosis and treatment of patients without direct physician supervision, but NPs with 3,600 hours of practice can opt to practice under "collaborative relationships" with physicians. The collaborative relationship is defined as communication (including electronic) with a physician to exchange information or make referrals. These collaborative relationships do not require the NP to have a written agreement with a physician, to have a physician co-sign or review records or orders, or to be supervised in person.
Other states do not have this level of autonomy. In Missouri, for example, the NP is authorized to treat only in collaboration with a physician under a written agreement, must remain within a certain distance of the supervising physician, is subject to review and consultation with the physician every two weeks, and can provide only a limited scope of treatment in the absence of a follow-up visit with a physician.
The scope of authority to prescribe medications. A very narrow majority of states do not allow an NP to prescribe medications without physician involvement. Typically, in these states, which include California and Texas, an NP must have a collaborative agreement in place with a physician to prescribe medications. Other states, such as Arizona and Washington, allow NPs to prescribe medications without physician involvement. Prescriptive authority may also vary from state to state as to whether the supervising physician retains responsibility for prescriptions issued by an NP.
Prescription authority may be even more restrictive for PAs. In most states, a PA is authorized to prescribe medications under physician supervision, but the supervising physician may limit this prescriptive authority. Some states limit the extent to which a physician may delegate prescribing to a PA. For instance, in Georgia, PAs may not prescribe schedule II drugs (controlled substances). Other states are even more restrictive: in Kentucky and Florida, PAs generally may not administer or schedule drugs.
How the scope of services is defined. In most states, the physician and NP or PA establish the procedure and services within the scope of practice in a written agreement. Historically, this was not the case, and scope of practice laws defined the precise procedures an NP or a PA was authorized to perform. Some states still establish the scope of practice in this fashion. In these states, there may also be variation, depending on the type of facility in which services are performed. In Ohio, for example, a PA's scope of practice is determined based on the facility type and state law specifies certain permitted or prohibited processes while retaining broader considerations of facility policy.
Limits on the number of NPs or PAs a physician may supervise. Most states have some limit on the number of NPs or PAs a physician may supervise. Illinois and Washington, for example, allow a physician to supervise up to five PAs. In Mississippi, a physician can only supervise up to two PAs, but cannot supervise any PAs while supervising two NPs. In states such as Massachusetts and North Carolina, there is no numerical limit.
Requirements of a collaborative practice or supervision agreement. Perhaps the greatest variation among states arises in the specifics on what must (or may) be provided for in a written agreement between an NPP and the supervising physician. Generally, state law may require these agreements include provisions such as:
Scope of practice. Although this may be statutorily defined, in most cases, the scope of practice should be established in the agreement.
Prescriptions. Often a drug protocol is necessary to identify medication types and indications the practitioner may prescribe.
Availability and consultation. Because scope of practice laws generally provide some level of supervision by a physician over the practitioner, the scope of these responsibilities should include when the physician must be consulted and the extent to which the physician must be available when the NP or PA is providing services, consistent with state law.
Documentation review. Some states require the written agreement to include a periodic review of NP or PA documentation by the supervising physician.
Know the Impact of Scope of Practice
Determining scope of practice is no mere formality. Treating patients using procedures not provided for or allowed in the state's scope of practice law constitutes as practicing medicine without a license, or unprofessional conduct, and may subject the practitioner to disciplinary actions or judicial proceedings. Because scope of practice is incorporated in Medicare regulations, billing for a service provided outside an NPP's scope of practice may create an overpayment or false claim liability.
When determining the scope of practice for an NP or PA, you should take the following steps:
Identify and review the state law for each state where the services will be provided. Because of variances between states, problems may arise when an organization expands into a new state.
Consider practitioner-specific requirements. The laws regulating an NP are separate from the laws regulating a PA. Your organization should ensure it considers the laws applicable to the license held by the NPP. If an organization replaces an NP with a PA, this may significantly affect the scope of practice.
Review the collaborative practice or supervision agreement. Because many states allow discretion to the supervising physician in determining the scope of services to be delegated, it's important for the organization to understand how this delegation may have been limited by the physician.
Establish processes for patient care that ensure the NP or PA will provide services within the authorized scope of practice.
Create a process to identify and resolve exceptions. This is especially important if you are in a state that requires a high level of involvement by the supervising physician.
By establishing processes consistent with the authorized scope of practice for an NP or PA, your organization can protect the licensure of staff and improve compliance with billing obligations and coverage of services.
---

Stacy Harper, JD, MHSA, CPC, is a healthcare regulatory attorney with the law firm of Lathrop & Gage, LLP. She serves on AAPC's Legal Advisory Board and formerly served on the National Advisory Board. Harper regularly counsels healthcare providers related to complex billing and coding standards, Medicare participation and payment requirements, Stark, Anti-kickback, HIPAA, and other state and federal healthcare laws. She is a member of the Kansas City, Mo., local chapter.
Chandler Carr is a general healthcare law attorney and associate with the law firm of Lathrop & Gage, LLP. Chandler advises clients on matters such as HIPAA compliance, licensure issues, and compliance with Medicare fraud and abuse laws.
Resources
42 C.F.R. §§410.74 & 410.75.
Sermchief v. Gonzales, 660 S.W.2d 683 (Missouri 1984).
Missouri – RSMo. §334.735 et seq.
Georgia – Physician Assistant Act, O.C.G.A. §43-34-100 et seq.
Kentucky – KRS §311.840 et seq.
Florida – Florida Statute §458.347 et seq.
Ohio – RC §4730.01 et seq.; Ohio Administrative Code 4730-1 et seq. (http://codes.ohio.gov/oac/4730-1)
Illinois – Physician Assistant Practice Act of 1987, 225 ILCS 95/1 et seq.
Washington – RCW 18.71A.010 et seq. and 18.79.050 et seq.
North Carolina – NCGS. §90-9.3; 21 NCAC 32S.0201 et seq.
Massachusetts – 263 CMR 5.00 et seq.: Scope of Practice and Employment of Physician Assistants.
Mississippi – Mississippi Code of 1972 Annotated §73-26-1 et seq. (2013); Mississippi Administrative Code 30-17-2615:1.1 et seq.
New York – Nurse Practitioners Modernization Act, N.Y. Education Law §6902.
Arizona – ARS. §32-1601 et seq.; A.A.C. R4-19-501 et seq.
Texas – Texas Administrative Code 22 §221.1 et seq.
California – California Business & Professional Code §2834 et seq.
Pennsylvania – 63 Pennsylvania C.S. §218.1 et seq.
Latest posts by Guest Contributor
(see all)