Don't Let Medical Billing Accounts Grow Old
March 1, 2016
Comments Off

on Don't Let Medical Billing Accounts Grow Old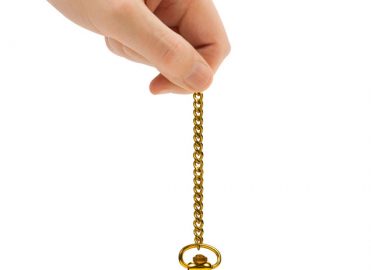 Time is ticking: Target and manage unpaid claims now to increase revenue.
Medical coding and billing professionals must work together to reduce the amount of unpaid claims in a practice. As an account ages, it is less likely to be paid. Aged and unpaid medical billing accounts cost the practice money. With proper coding, fast claims submissions, and a good understanding of the claims life cycle, adjudication, tracking, appealing, and collections, you can reduce the amount of aged claims in a medical practice.
Manage Office Claims
The basic steps of managing a medical billing claim are:
Verify the patient's registration information, including identification and health insurance benefits.
Collect the copayment and, if you know there will be co-insurance, try to collect it up front.
Generate a patient encounter form.
I cannot stress enough: Do your best to collect co-insurance and copayments up front. This reduces the issue of trying to collect later as a claim gets older (and older, and older).
Claims Life Cycle
After the patient encounter, coders should assign the proper codes to tell the story of what happened during the encounter. All CPT®, HCPCS Level II, and ICD-10-CM codes should be assigned immediately and properly.
To show medical necessity, ensure all diagnosis and procedure codes are supported by clinical documentation in the patient's medical record. This avoids claim denials and resubmissions, and helps to eliminate the issue of aging unpaid claims.
Total charges for procedures and services on the patient encounter form. Post all charges to the patient's ledger or account record and on the daily accounts receivable record. This can be done manually or using in-office practice management software (which nearly all practices are using now).
If there's uncertainty about the coding (it happens), call the payer and ask for guidance. This reduces the time, energy, and expense of going through resubmissions and appeals.
Next, it's time to bill the patient's insurance carrier. Attach to the claim any supporting documentation, such as copies of medical reports, authorizations, pathology reports, etc. Always ask the payer how it wants attachments to be submitted.
If the patient has a co-insurance amount not collected up front, bill the patient now.
If you are manually processing, obtain the provider's signature. If filing electronically, the physician's EDI number and password serve as signature. File a copy of the claim in the provider's insurance files, or in the computer if using electronic claims. Log the completed claim in the insurance registry. Software will generate a claims log for you.
At this point, the life cycle of the claim starts, which is claims submission, claims processing, claims adjudication, and payment.
Claims Adjudication
For proper claims adjudication, the claim must contain the required information (patient information, proper coding for medical necessity, proper documentation in the patient record, etc.). The claim cannot be a duplicate or it will be rejected. Verify that payer rules and regulations have been followed and that the claim covers the services provided and documented.
Claims Files
Let's backtrack to discuss claim files. Claim files should contain open claims, closed claims, and remittance advice files. Open claims are filed by month and insurance carrier. Closed claims are filed by the year and insurance carrier, after all processing and appeals have been completed. The remittance advice files are filed according to the date of service; this is due to the batch remittance advice, which may contain the results for many patients/claims at once.
Tracking Claims
Tracking claims diligently is key to avoiding aged claims. A medical billing professional will maintain a copy (electronic or paper) of each submitted claim, and they will review the remittance advice to make sure that the claim was paid accurately. If there is a non-payment issue, draft an appeal and resubmit the claim.
Appealing Denials
To reduce the amount of aged claims, it's important to submit appeals right away. Do not hold onto them for 30, 60, or 90 days' time. Common reasons for denials include:
Services were deemed not medically necessary: Ensure medical necessity is documented. If not, request the physician to append the medical record with the necessary information to support the coding.
Pre-existing condition: Under the Affordable Care Act, health insurance companies can't refuse coverage just because of a pre-existing condition.
Non-covered benefit: Check the patient's benefits before treatment.
Termination of coverage: Verify coverage prior to the encounter.
Failure to obtain pre-authorization (when required).
Out-of-network provider was used: Call the payer first.
Incorrect codes: Even the best medical coders sometimes make a mistake. Learn from your mistakes to reduce the amount of aged claims your practices has. Fix the mistake and resubmit the claim immediately.
Claim contained incomplete information: Make sure all required information is supplied (patient information, physician information, etc.).
Collections: Steps for Success
Although it's best to collect all coinsurance, copayments, etc., from the patient on the date of service, sometimes the patient requests to be billed.
To reduce aged claims, focus on the newest claims first. Do not ignore aged claims, but initially pursue those claims most likely to pay out for the practice. When looking over aged claims, always:
Verify health carrier and identification cards.
Determine the coverage for each patient to avoid denials based on "it's not covered."
Check claims for errors before submitting.
Make sure the carrier received the claim.
Review records to see if the claim was paid, denied, or is pending.
Submit supporting documentation requested by the payer to support the claim. To collect on a claim, call the patient within one week after the encounter, mail a copy of the invoice 10 days after the due date, mail a reminder two weeks after the invoice, and make at least one collection call to determine the reason for delinquency.
If necessary, mail a collection letter. Usually two or three collection letters are mailed before taking further action. If necessary, make a few more telephone calls in an attempt to collect, or submit the claims to the office's collection service. Taking these steps as quickly as you can reduces the need to call in an outside collection agency.
Let It Go
Bad (i.e., uncollectable) debts can usually be written off. Don't keep trying to collect on a bad debt, which can cause you to "throw good money after bad." In the end, it's cheaper to let it go.
Work smart and organize your time. Aged claims and bad debt, along with fraud and abuse, are downfalls of many medical practices. Doing things right the first time will reduce the amount of aged claims in your system. If there's too much work for one person, speak to the office manager about hiring someone to assist the medical biller or perhaps hiring a second medical biller. There is no shame in needing assistance. Providers will see the advantage of hiring additional help if it means increasing revenue.
---

Dawn Moreno, PhD, CPC, CBCS, CMAA, MTC, CPL, CLT, has worked for more than 10 years in the online adult education industry, teaching medical transcription, medical coding, medical billing, and legal program, and she is a course content writer. Moreno has been published in industry publications, and has written content for online medical transcription and medical coding programs. She writes for her local AAPC chapter in Albuquerque, N.M. Moreno's passion is in helping adults learn new career skills to better their lives; her motto is: "You are never too old to learn something new."
Latest posts by Guest Contributor
(see all)
No Responses to "Don't Let Medical Billing Accounts Grow Old"