Share Your Expertise: Write for HBM
March 9, 2016
Comments Off

on Share Your Expertise: Write for HBM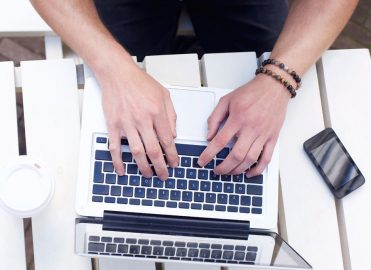 Writing for Healthcare Business Monthly can be a rewarding experience.
AAPC's membership of healthcare business professionals thrives on sharing know-how through networking, presentations, webinars, and writing. Most of the content in Healthcare Business Monthly is submitted by AAPC members. We encourage you to send your original articles on subjects in which you excel for the purpose of educating fellow members.
Guidelines to Make It Easy
To make the editing process run smoothly, we ask all of our contributors* to follow a few guidelines:
Format – Articles should be submitted electronically as a Word Document. We cannot publish PowerPoint presentations, but we can help you turn them into articles.
Length – Articles should be between 500 to 2,000 words. If your article runs longer than 2,000 words, you may want to break it into two articles.
Citations or sources – Make sure you quote anything that is not in your own words. List the source separately after the article or attribute sources in the text. You may include website URLs in your article.
Codes – On the first use in your article, CPT®, ICD-10-CM, or HCPCS Level II codes must be accompanied with full code descriptions. Avoid confusing your readers by paraphrasing descriptions or using unofficial short descriptions.
Acronyms – Spell out acronyms and abbreviations on first use. Not everyone is familiar with the acronyms and abbreviations unique to your specialty.
About you – Include a 50-word or less biography at the end of the article and a digital photo for each author. Be warned that photos taken off the Web are usually low resolution and don't print well, so send the original photo before it was adjusted for the Internet. Send the photo as a separate attachment from the Word Document.
For editorial consistency throughout our publications, AAPC uses the Associated Press Stylebook, Chicago Manual of Style, American Medical Association (AMA) Manual of Style, and AAPC Official Style Conventions as the final word on editorial style and grammar. (You don't need to know these guidelines. That's our editors' job!*)
You may be eligible for continuing education units (CEUs) for writing. To be eligible, you must be credentialed, and the article must be a minimum of 500 words. Typically, we only offer CEUs for articles that provide clinical guidance for coding, billing, compliance, etc. If you are eligible to receive CEUs, you'll receive them several weeks after your article is published and mailed to members.
Don't Sweat the Small Stuff
Don't let your inexperience in writing stop you from sharing your experience in the business of healthcare. Our editors will help you make your article look its best. If you're unsure about where a comma should go, or if you should use "then" or "than," don't worry about it — we've got you covered.
Submit your healthcare business-related here.
Latest posts by Guest Contributor
(see all)