I Am AAPC: Loriann Gillette, CPC, CCS
In AAPC News
March 1, 2016
Comments Off

on I Am AAPC: Loriann Gillette, CPC, CCS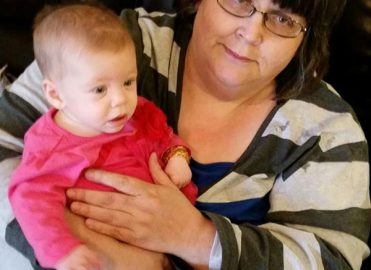 I worked in production for more than 12 years, but when the company relocated their facilities to another country, I decided to change careers. I enrolled in an occupational program and started a year-long course in accounting. Half way through the program, my dad had a terrible car accident. The doctors who were involved in his care and rehabilitation would talk to me using words I did not understand, which was very frustrating. A few months later, my mother ended up in the hospital and needed my assistance in her recovery and treatment plan. It was then I decided to make switch to a medical career; I joined the administrative medical assistance program.
Making the Switch to Coder
I completed the course and interned at a local doctor's office. When interviewing for jobs, I brought samples of some of the medical terminology and coding practices I did in class. I landed my first job in the medical field as a data entry operator. We had one coder who worked at night, but she was rarely in the office. Our company acquired a new billing client and needed more coding services, so I began coding full time, coding mainly radiology and physician claims. At the same time, my boss bought the AAPC independent study program, which I studied at night. I passed my Certified Professional Coder (CPC®) in 2000, after only a year on the job.
Changing Gears to Hospital Coding
I was interested in learning hospital coding, so I applied for a job with a local hospital, did well entrance test, and was hired. My on-the-job training started in outpatient and emergency room abstract coding. I took an advanced hospital billing/Certified Coding Specialist (CCS) prep online, and I received my CCS credential in 2014. I was also able to make the transition from ICD-9 to ICD-10 after a lot of company-sponsored training. I now work remotely, full time in Arizona while caring for my mother.
Spreading Knowledge through Mentoring
My career goal is to develop a program or mentor people interested in coding as a profession. I want to help new coders understand how to start, what will be required, and if coding is the right career choice for them. I have been blessed with an awesome career and a great team of people to work with, and I want to share what I've learned with whomever is interested in a medical coding career.
Latest posts by Guest Contributor
(see all)
No Responses to "I Am AAPC: Loriann Gillette, CPC, CCS"