Comment on New Medicare Part B Prescription Drug Models
In AAPC News
March 9, 2016
Comments Off

on Comment on New Medicare Part B Prescription Drug Models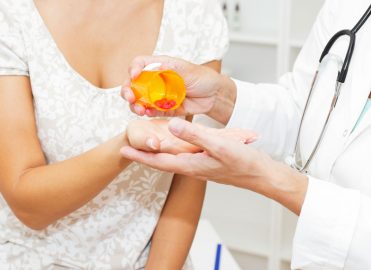 The Centers for Medicare & Medicaid Services (CMS) announced March 8 a proposed rule that, when finalized, would allow testing of new Medicare Part B prescription drug models. The federal agency is soliciting comments from stakeholders on six alternative payment models to help find one that would better align physician incentives to successful patient outcomes.
The Proposed Models
Improving incentives for best clinical care. This model would change the add-on payment from 6 percent to a budget neutral 2.5 percent plus a flat fee payment of $16.80 per drug, per day.
Discounting or eliminating patient cost-sharing. This model would decrease or eliminate cost sharing to improve beneficiaries' access to the medication they need.
Feedback on prescribing patterns and online decision support tools. This proposed model would create evidence-based clinical decision support tools for providers and suppliers to use to track best practices in prescribing and information on prescribing patterns relative to location and trends.
Indications-based pricing. This model would test varying the payment for a drug based on its clinical effectiveness for different indications.
Reference pricing. This proposed model would test the practice of setting a standard payment rate, or benchmark, for a group of therapeutically similar drug products.
Risk-sharing agreements based on outcomes. This model would allow CMS to enter into voluntary agreements with drug manufacturers to link patient outcomes with price adjustments.
CMS is accepting comments on this proposed rule through May 9, 2016. The proposed rule will be published March 11 in the Federal Register.
Latest posts by Renee Dustman
(see all)
No Responses to "Comment on New Medicare Part B Prescription Drug Models"