Get Ready: ICD-10 Code Freeze Ends October 2016
In Coding
March 24, 2016
Comments Off

on Get Ready: ICD-10 Code Freeze Ends October 2016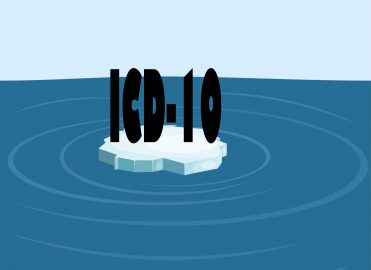 Despite a chilly reception, ICD-10 was successfully implemented on Oct. 1, 2015. Now it's time to heat things up. At the ICD-10 Coordination and Maintenance Committee meeting, March 9-10, 2016, stakeholders proposed numerous updates to the ICD-10-CM and ICD-10-PCS codes sets.
It's been four years since the last regular annual update to both the ICD-9-CM and ICD-10 code sets. Between 2012-2014, both code sets received only limited updates to capture new technologies and diseases. Last year, those limited updates were reserved for ICD-10. The partial code freeze ends Oct. 1, 2016.
Now comes the daunting task of updating ICD-10 with a backlog of needed code changes, many of which have been requested by special interest groups for the past few years.
 ICD-10-PCS
The meeting commenced with proposed updates to the ICD-10 procedural code set. To date, there are 75,625 ICD-10-PCS codes for fiscal year (FY) 2017. Of that number, 3,651 are new codes and 487 are revised. And of those new codes, a whopping 3,549 (97 percent) are in the cardiovascular system section.
These new and revised codes have already been approved for the Oct. 1, 2016 release at previous meetings. After the March 9-10 meeting, however, there may be more changes to the code set.
Details of the latest proposed codes can be found in the ICD-10 Coordination and Maintenance Committee's March 9-10 meeting agenda. The list of proposed new and revised codes for ICD-10-PCS is available on the CMS.gov website.
The deadline for public comment on the proposed code set is April 8, 2016. Send your comments to ICDProcedureRequest@cms.hhs.gov. Notice of proposed rulemaking will be published this April in the Federal Register. The final rule with codes to be implemented Oct. 1, 2016, will be released Aug. 1, 2016.
ICD-10-CM
Next on the meeting agenda were ICD-10 diagnosis code updates. Note that, with the exception of the new Zika virus code (A92.5) and a few other codes slated for early release on Oct. 1, 2016, the codes discussed at this meeting are slated for the October 2017 release.
Among the many proposed updates in the Tabular List, a large chunk occurs in categories H54 Blindness and low vision and O00 Ectopic pregnancy.
The American Congress of Obstetricians and Gynecologists' (ACOG) request for new codes to capture multiple gestational pregnancy with co-existing ectopic and intrauterine pregnancies has already been approved for the October 2016 addenda. According to ACOG, new codes are necessary to recognize the increased incidence of ectopic pregnancy occurrence with the use of assisted reproductive technologies. At the meeting in March, ACOG requested to amend their proposal to include laterality. "Laterality is important to track since patients who have had ectopic pregnancies in the past are more likely to have subsequent ectopic pregnancies," ACOG said.
To date, there are 1,900 new ICD-10-CM codes proposed for the October 2016 release. Of that number, there are 313 deletions and 351 revised codes. The codes are posted on the Centers for Disease Control and Prevention National Center for Health Statistics website.
For complete details, you can watch the meeting in its entirety on youtube.
Latest posts by Renee Dustman
(see all)
No Responses to "Get Ready: ICD-10 Code Freeze Ends October 2016"