ICD-10 Primer: Inflammatory Conditions of the Skin
In Coding
April 4, 2016
Comments Off

on ICD-10 Primer: Inflammatory Conditions of the Skin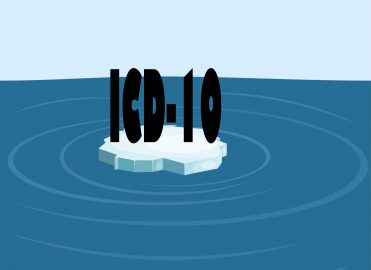 Inflammatory conditions of the skin include dermatitis, erythema, rosacea, and psoriasis. There are many causes and many manifestations.
There are different types of dermatitis, such as seborrheic, atopic, and contact dermatitis. Seborrheic dermatitis appears as scaly, itchy, red skin, and typically is found on the scalp. In adults, it often appears as dandruff, and in infants it is referred to as cradle cap. Atopic dermatitis is also referred to as eczema. It is an itchy rash that comes and goes, and can be chronic. Diaper rash is a form of atopic dermatitis. Contact dermatitis is inflammation caused by an external irritant. The irritant can be any type of chemical, food, or plant. The code selection for contact dermatitis depends on the irritant causing the reaction. When the irritant is a drug, report the appropriate external cause code in addition to allergic or irritant contact dermatitis due to an adverse effect, if a drug or irritant. If the rash is identified only as a rash, with no other description or qualification, report R21 Rash and other nonspecific skin eruption.
Psoriasis appears as patches of red skin covered in silvery scales. It is often itchy and can be painful. Psoriasis is coded based on the type of psoriasis, and is found in category L40.
Erythema is redness of the skin due to capillary dilation. There are multiple types of erythema. Rosacea is one of the most well known erythemas. Rosacea typically occurs in adults, appearing as red pustules on the face. Additional types of erythema include erythema multiforme and erythema nodosum. ICD-10-CM code selection is based on the type of erythema. When erythema multiforme is coded, report the associated manifestation, an additional adverse effect code if drug-induced, and an additional code from L49 – to identify the percentage of skin exfoliation.
Latest posts by John Verhovshek
(see all)
No Responses to "ICD-10 Primer: Inflammatory Conditions of the Skin"