New POS Code Tracks Retail Clinics
By admin aapc
In CMS
December 31, 2009
Comments Off

on New POS Code Tracks Retail Clinics
A new Place of Service (POS) code was created to enable certain non-Medicare health plans to track suppliers and settings of immunization in greater detail. Specifically, POS code 17 will allow certain plans to track immunization services performed at walk-in retail health clinics.
The full description for POS code 17 is: "a walk-in health clinic, other than an office, urgent care facility, pharmacy or independent clinic and not described by any other Place of Service code, that is located within a retail operation and provides on an ambulatory basis, preventative and primary care services."
The Centers for Medicare & Medicaid Services (CMS) created POS 17 Walk-in retail health clinic to accommodate the need for greater specificity by Medicaid, in particular. Medicare providers should continue to use the billing instructions for immunizations as described in Pub. 100-04, Medicare Claims Processing Manual, chapter 18, section 10.
Although CMS does not have a need for this added specificity, the agency has instructed Medicare Administrative Contractors (MACs) and carriers to adjudicate Medicare claims containing POS 17, effective March 11. Reimbursement for claims submitted with POS 17 will be paid at the non-facility rate.
CMS communicated these instructions Dec. 11, 2009 in Transmittal 1869, Change Request 6752.
Latest posts by admin aapc
(see all)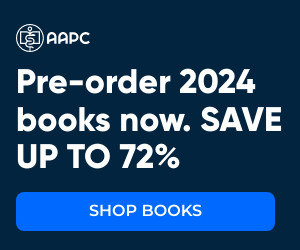 No Responses to "New POS Code Tracks Retail Clinics"