I Am AAPC: LeAndrea Abercrombie, CPC
April 1, 2016
Comments Off

on I Am AAPC: LeAndrea Abercrombie, CPC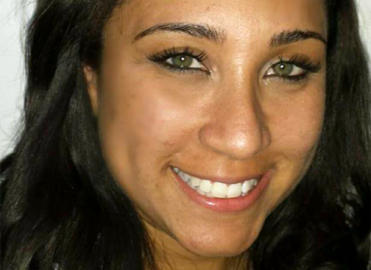 #IAmAAPC
I always wanted to work in the medical field. My original plan was to become a medical assistant and use that position to pay for nursing school. Two years into working and halfway through my bachelor's degree program, I was diagnosed with systemic lupus erythemosis. My immune system forced me to consider a new career, and medical coding seemed interesting. I finished school fairly quickly. A lot of the classes were the same as a pre-nursing major, but if anybody had bad luck, I felt like I did.
Hurdle One
One month before graduation, the government postponed the ICD-10 implementation; however, my school had already started teaching ICD-10 because ICD-9 was slated to be obsolete by graduation. This meant I didn't know ICD-9 well enough to sit for a certification exam.
Hurdle Two
My school was AHIMA accredited and encouraged us to take the Certified Coding Specialist (CCS) test; however, the test was suspended indefinitely within weeks of graduation. All of my exam preparation was in vain.
Hurdle Three
I had to self-teach myself ICD-9 because I racked up a huge tuition bill and ran up my credit card with books and study materials.
I began to work with a medical coder. She stated that medical coding was a progressive career and that outpatient was the best way to ease into the career and find where my niche would be.
I was psyched and decided to sit for the Certified Professional Coder (CPC®) exam. Although I had been out of school for a year, I was already working with codes and felt fairly confident and ready. Unfortunately, I failed by an earth shattering 1 percent. The road seemed so long, my career advancement was once again stalled, and I began to question whether this was truly the career for me.
My husband believed I could pass and encouraged me to study. For four weeks, I studied day and night. I applied my studies to the coding I was doing at work. My husband and my father bought all the study materials AAPC had available. One month later, I passed the exam!
Jump Those Hurdles and Never Give Up
It was all about not giving up and having a strong desire to be in the field. I believe my obstacles have shaped me to be committed to the business side of healthcare and I am extremely proud of having the letters CPC® behind my name.
Latest posts by Guest Contributor
(see all)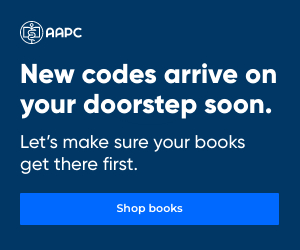 No Responses to "I Am AAPC: LeAndrea Abercrombie, CPC"