Balance Billing: Is It Legal?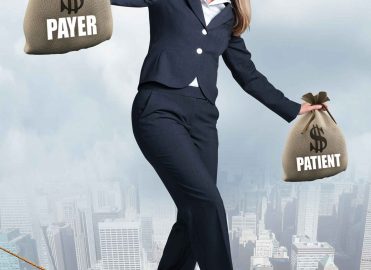 Stay in line with private carrier rules and follow updated Medicare and Medicaid guidance.
Balance billing is charging the patient for any balance on their account after insurance has paid its portion. The question on everyone's mind is: Does the patient truly owe the balance after insurance pays?
The simple answer is, if there is a contract between the insurance plan and the physician practice, the practice may collect up front from the patient:
Co-pays
Co-insurance
Deductibles
Any amount due for services the plan does not cover
If there is no contract between the insurance plan and the physician practice, the practice is not limited in what they may bill the patient.
Of course, it isn't really that simple. Knowing when you can or can't balance bill takes a bit more explanation.
When to Balance Bill, and When Not To
If a physician has a contract with an insurance plan and the contract states (hopefully, correctly) that the patient is not responsible for the deductible, co-pay, or co-insurance for a specific service, then billing the patient is illegal.
Likewise, if a physician has a contract with an insurance plan and has permissibly collected the deductible, co-pay, or co-insurance, billing the patient for anything above the allowable rate is illegal.
For Medicaid providers, balance billing is legal:
If the physician does not have a contract with the insurance plan.
If the services are non-covered services (think cosmetic surgery) by the insurance plan.
If the patient chooses to opt-out of using their insurance and be a self-pay patient for any particular service.
Here's the rub: Sometimes (actually, many times) the insurance company is not right. It fails to pay for things that should be paid, and informs the patient that they have no balance. That information may be confirmed by the insurance plan when the patient calls, simply because the company is referencing its own information. Some reasons why an insurer might process the services incorrectly are:
There is a glitch in their system.
They will not pay until the patient provides information to determine coordination of benefits.
The patient's enrollment or COBRA information has not caught up in the system.
They have incorrect information about the physician's participation in the network.
Special Case: The Qualified Medicare Beneficiary
Medicare recently updated information related to balance billing patients who are qualified Medicare beneficiaries (QMBs).The QMB Program helps Medicare beneficiaries of modest means pay all or some of Medicare's cost sharing amounts (i.e., premiums, deductibles, and co-payments). To qualify, patients must be eligible for Medicare and must meet certain income guidelines. The income guidelines change April 1 each year.
The QMB program provides:
Payment of Medicare Part A monthly premiums (when applicable);
Payment of Medicare Part B monthly premiums and annual deductible; and
Payment of co-insurance and deductible amounts for services covered under both Medicare Parts A and B.
Note: Medigap premiums are not covered by the QMB.
Eligibility criteria for this program require:
The individual to be eligible for Medicare Part A insurance (even if not currently enrolled); and
The monthly income to be at or below 100 percent of the annual federal poverty level, which is issued annually by the U.S. Department of Health and Human Services.
Note: Individuals who are eligible for Medicare Part A, but not enrolled, may conditionally enroll in Medicare Part A at any time during the year, after which they may apply for QMB to cover the cost of the Medicare Part A premium.
If a patient is eligible for the QMB program, purchasing additional Medigap coverage for Medicare premiums, deductibles, and/or co-payments may be unnecessary. Review the benefits covered by the Medigap policy to see if the plan covers services other than the Medicare cost-sharing that may be useful to the patient.
QMB Provider Certification for Title 19
The QMB program pays the 20 percent Medicare Part B co-insurance if the service provider is certified as a Medicaid provider. Note, however, a provider may choose to treat only QMB patients and not all Medicaid recipients. The provider may also limit the QMB patients he or she sees. Providers have no obligation to treat Medicaid patients, or anyone in particular (I'm asked this question a lot!).
Medicare Update on Balance Billing
According to MLN Matters® SE1128 Revised, February 1, 2016:
Federal law bars Medicare providers from balance billing a QMB beneficiary under any circumstances … QMB is a Medicaid program for Medicare beneficiaries that exempts them from liability for Medicare cost sharing. State Medicaid programs may pay providers for Medicare deductibles, coinsurance and copayments. However, as permitted by federal law, states can limit provider reimbursement for Medicare cost sharing under certain circumstances …
Medicare providers must accept the Medicare payment and Medicaid payment (if any) as payment in full for services rendered to a QMB beneficiary. Medicare providers who violate these billing prohibitions are violating their Medicare Provider Agreement and may be subject to sanctions. … Despite federal law, erroneous balance billing of QMB individuals persists. Many QMBs are unaware of the balance billing guidelines (or concerned about undermining provider relationships) and want to pay the cost-sharing amounts.
How to Ensure Compliance with QMB
Providers who participate in original Medicare and Medicare Advantage Replacement Plans — not just Medicaid participants — must follow balance-billing prohibitions.
QMBs retain balance billing protection when they receive care in other states. QMBs cannot waive their QMB status and pay Medicare cost-sharing.
Find out how to file for monies that Medicaid pays for QMBs. Understand the processes you need to follow to request reimbursement for Medicare cost-sharing amounts if they are owed by your state. To bill your state, you may need to complete a state provider registration process and be entered into the state payment system.
Here's how to identify QMB patients in your patient population:
Learn what your state's QMB card looks like.
Find out if your state system can be queried to identify QMBs.
Contact the commercial Medicare plans you accept to learn what their QMB card looks like.
Make sure your billing staff exempt QMB individuals from Medicare cost-sharing billing and related collection efforts.
Balance Billing Terminology
Contracted plan: An agreement between an insurer and a physician stating the physician agrees to accept a specific dollar amount for each service, regardless of what the physician actually charges for the service.
Allowable: The contracted amount the physician has agreed to accept as complete payment for a service. The allowable is made up of the portion the insurance will pay and the portion the patient must pay.
Write-off: The difference between the physician's charge and the allowable, which may not be collected from either the insurance plan or the patient.
Accepting assignment: A physician who accepts assignment agrees to the insurance plan's allowable and write-off amounts. Some people equate accepting assignment with being a participating physician, but a physician can participate in Medicare and not accept assignment.
In-network: This originally meant the physician was contracted with a preferred provider organization (PPO), but now often means a physician is contracted with any plan. This most often comes up when a patient is referred to an out-of-network provider for services, or when a patient undergoes a surgery or procedure in a hospital that is in-network, but the anesthesiologist, radiologist, pathologist, intensivist (critical care), hospitalist, emergency room doctor, or neonatologist is not.
Resources
Shots Health News, NPR, "States Make Laws to Protect Patients from Hidden Medical Bills," Michelle Andrews, July 15, 2015
MLN Matters® SE1128 Revised, February 1, 2016
---

Mary Pat Whaley, FACMPE, CPC, has more than 30 years' experience managing physician practices of all sizes and specialties in the private and public sectors. She is board certified in Medical Practice Management. Whaley draws 30K+ visitors to her website (managemypractice.com) monthly, and is a Healthcare LinkedIn Thought Leader with 275,000+ followers. She is the originator of Credit Card on File for medical practices. Whaley's mission is to create sustainable financial viability for small independent physician practices. She is a member of the Durham, N.C., local chapter.
Latest posts by Guest Contributor
(see all)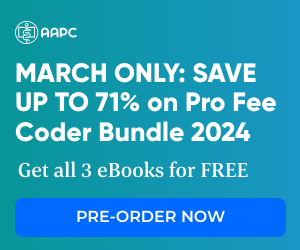 24 Responses to "Balance Billing: Is It Legal?"