Conquer Common Billing Errors
April 1, 2016
Comments Off

on Conquer Common Billing Errors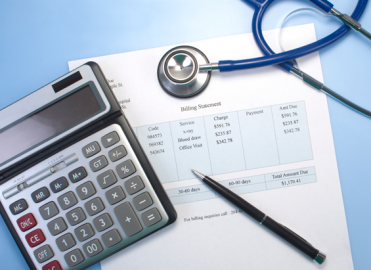 Avoid three frequent billing blunders to keep revenue streams flowing.
Financial problems can be directly related to billing errors that could have been avoided simply by reviewing information. Errors can cause delayed payment, costly fines, and lost revenue if not caught. Let's take a look at a few of the top billing errors, and discuss how to prevent them.
Verify Insurance
The number one reason, by far, for denied claims is failure to verify insurance. Some of the common denials associated with not verifying insurance information are:
1. Subscriber is not eligible on the date of service.
2. Services are not covered or maximum benefits have been met.
3. Services were not authorized or authorization is required.
When you see these denials, I am sure you ask, "Why didn't someone take care of this before we filed the claim?" With people changing jobs and moving more often, insurance information can change at any time. For this reason alone, your office should verify a patient's insurance eligibility at every visit.
For example, you might establish parameters in your billing practice disallowing a claim that requires a pre-authorization to be filed without the authorization number. At the very least, a person should call carriers on every patient prior to a procedure to verify eligibility and the limits of the patient's benefits. It takes a little longer, but it's well worth the extra time on the front end.
Remember: Each time you start over with a claim, you are losing money and filing inaccurate claims.
Be Sure Your Information Is Complete
Another common error is inaccurate or incomplete patient information. Even the smallest error in a patient's name can get a claim denied. This is why your front desk person is a valuable employee: He or she can help to reduce denials by checking to make sure the patient's name is spelled correctly and that you have the right date of birth and sex (for starters). The front desk person can also verify if the policy is valid and if you need a group number or authorization number prior to processing the claim.
Be sure authorizations obtained are for procedures performed, and procedure codes and diagnostic codes reflect as much. This is another common billing error that is easily corrected by taking the time to look over the claim before processing.
Always use the most current coding books. Some offices may think that it's too expensive to get new books every year, but claim denials can be much more costly. Criminal allegations may arise if you use procedure and diagnosis codes incorrectly.
If the provider is still using handwritten charts and their writing is illegible, you cannot transcribe what you think the documentation says. If it's incorrect, you now have a false claim. This is where the electronic health record has helped to reduce billing errors.
Avoid Duplicate Billing
Lastly, let's look at duplicated billing, as this is a very common billing error, as well.
Duplicate billing for the same procedure or treatments is considered fraud, and a practice can be fined for duplicate billing. If a claim is not paid within a timely matter, never "just" rebill the claim. Take the time to contact the insurance carrier to check on the status of the claim. Most carriers allow you to check claim status online, but the alternative is to call them.
All systems now should have a way to check how long a claim has been outstanding. Your office insurance representative should follow up on all claims aged over 30 days.
To reiterate: Never simply re-bill a claim that has not been paid. Re-billing can lead to another denial for duplicate billing, or worse duplicate payment, which may subject your practice to fraud.
To avoid these common errors, take time to verify and input patient information correctly, and check your procedure and diagnosis coding prior to billing. These basic steps will keep your revenue flowing. Plus, it's always easier to do it right the first time.
---

Judy A. Wilson, CPC, COC, CPCO, CPPM, CPC-P, CPB, CPC-I, CANPC, has been a medical coder/biller for more than 35 years. For the past 25 years, she has been the business administrator for Anesthesia Specialists, a group of nine cardiac anesthesiologists who practice at Sentara Heart Hospital. Wilson has served on the AAPC Chapter Association board of directors since 2010. She is also on the board of directors of Bryant & Stratton College in Virginia Beach, Va. Wilson is a PMCC instructor and teaches classes in the Tidewater area. She serves on the National Advisory Board for American Academy of Billers for AMBA, has presented at several AAPC regional and national conferences, and is a member of the Chesapeake, Va., local chapter.
Latest posts by Guest Contributor
(see all)