A Question of Ethics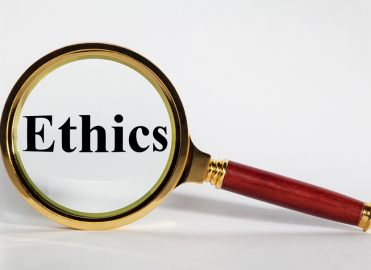 What do you do when coding productivity is more important than ethics at your workplace?
Q: I have noticed AAPC has an abundance of information regarding coder ethics, but not very much information of how the ethical coder is to react in a "not-so-ethical" environment. 
Many of the coders I know are employed in an environment where ethics fall far below productivity on the scale of importance. How are we to stand up to this type of pressure? We are repeatedly beaten down for productivity numbers, and the terms "quality," "accuracy," and "integrity" are not even part of the vocabulary. 
It's all well and good to demand a level of ethics of your membership, but your membership has to be able to work under circumstances that are quite a different story. And the membership needs to work to pay your dues. Why do you constantly pander to the health systems and push the "ethical" agenda? The members are paying the dues, give us recourse to do what is ethical.
Be ethical, be respectful, be responsible. But please, tell us how to deal with monopoly health systems who don't care about our ethics or if we are employed and able to pay our membership dues, but still expect us to be "caring people, caring for people." 
A: Thank you for your question. You raise an excellent issue. There are often competing demands and your commitment to professional and ethical behavior will help you make correct choices. I would point out that the AAPC Code of Ethics addresses more than just the quality of your professional work. Although I understand that the demands of productivity can sometimes impact quality, the Code of Ethics is not designed to punish mistakes. And while you should strive to be both efficient and accurate, there is a breaking point. That's your employer's problem, not yours. When you're pushed to be more productive, it's likely that quality and accuracy will suffer. If that is the case, your obligation is merely to raise the issue with your employer. If they are willing to compromise quality for perceived productivity, so be it. You have met your obligation by raising the concern. Because your employer, as an entity, is not likely subject to the AAPC Code of Ethics, you can't make them do the right thing. That's the job of law enforcement and/or carrier special investigative units.
The Ethics Committee would never waste time on a case where your coding was deemed inaccurate because you weren't given sufficient time to do your job properly, especially where you expressed the concern with your employer. The impact of those mistakes will fall where they belong, on the practice. The practice will be forced to refund overpayments or may suffer payment delays or denials because of those mistakes. Although the practice may seek to place the blame on you for the errors, the evidence of your previously-raised concerns would undermine such allegations. Relative to your work as a coder, the Code of Ethics would come into play only if you purposefully or negligently misrepresented services for the purpose of receiving some personal benefit. That doesn't seem to be the issue here.
Productivity improvement and efficiency are not improper goals for any organization; they are key to profitability. There is a balance, however, that must be found. At some point, pure productivity based on how many claims you must code becomes counterproductive when you have insufficient time to ensure codes reported are justified or accurate.
As to your question relative to the motive behind the Code of Ethics, it's in no way a form of pandering. AAPC members can be found working on behalf of providers, payers, and the government. Our ethical standards exist because we cannot call ourselves a professional organization without them. All professions impose and enforce ethical standards on their members. Our commitment to ethical conduct, as well as educational standards as measured through testing, is what separates us from others who have not had to demonstrate their competence in the areas of coding, billing, auditing, practice management, or compliance. For that reason, AAPC credentialed members have more value in the marketplace. Ultimately, you are the only person who can determine how you will act or react in a given circumstance. The Code of Ethics is a guide to help ensure you act or react in a professional manner.
---

Michael D. Miscoe, JD, CPC, CASCC, CUC, CCPC, CPCO, CPMA, is president-elect of AAPC's National Advisory Board, serves on AAPC's Legal Advisory Board, and is AAPC Ethics Committee chair. He is admitted to the practice of law in California as well as to the bar of the U.S. Supreme Court and the U.S. district courts in the southern district of California and the western district of Pennsylvania. Miscoe has over 20 years of experience in healthcare coding and over 18 years as a forensic coding and compliance expert. He has provided expert analysis and testimony on coding and compliance issues in civil and criminal cases and represents healthcare providers in post-payment audits and HIPAA OCR matters. Miscoe speaks on a national level, and is published nationally on a variety of coding, compliance, and health law topics. He is a member and past president of the Johnstown, Pa., local chapter.
Latest posts by Michael Miscoe
(see all)
3 Responses to "A Question of Ethics"