What (Not) to Wear While Job Hunting
April 1, 2016
Comments Off

on What (Not) to Wear While Job Hunting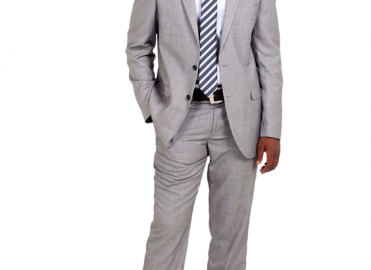 To play the role of a successful employee, you have to look the part.
Looking for work is hard enough: Don't hurt your chances with a wardrobe that fails to make a good impression. Here are a few insights from individuals "on the front lines," with the responsibility to fill open positions within their organizations.
The consensus: Be neat, polished, professional, and not too flashy. And remember: You're never fully dressed without a smile.
Geanetta Agbona, CPC, CPC-I
Educator, CGS Medical Billing Service, Charlotte, N.C.
On any interview, strive to appear polished, accomplished, skilled, and competent. Your attire should impel me to believe you are an expert in your field.
Pam Brooks, MHA, CPC, COC, PCS
Coding manager, Wentworth-Douglass Hospital, N.H.
I always recommend a prospective employee check out the dress code of the organization prior to any interviews. What's deemed appropriate attire in some parts of the country may not be so appropriate in others — never assume.
Aside from that, I recommend business attire:
For women: a dark skirt or dress trousers, light-colored blouse, and jacket or cardigan.
For men: shirt and tie, jacket optional. No, to the golf shirt.
Being overdressed is better than being inappropriately dressed.
Never wear jeans, sneakers, sweatshirts, t-shirts, or anything too short, tight, or revealing. Women should wear stockings and low heels. Keep jewelry simple. You want the interviewer to see you, and not be distracted by your outfit.
Most hospitals have rules about multiple tattoos, multiple piercings, unnatural colored hair, and overwhelming cologne. I once had an asthma attack and had to usher a job candidate out of my office because she had marinated herself in cologne earlier that day.
Rhonda Buckholtz, CPC, CPC-I, CPMA,
CENTC, CGSC, CPEDC, COBGC, CRC, CHPSE
Vice president strategic development, AAPC
Research the organization at which you are applying to learn their standards. You don't want to out-dress the CEO, but you also want to appear polished and professional. Your appearance weighs heavily on first impressions. Clean, well-pressed clothes are a must. Don't wear heavy scents or heavy makeup that will distract interviewers. The best thing you can wear is your smile; show them that you want to be there.
The best thing you can wear is your smile; show them that you want to be there.
MariaRita Genovese, CPC, PCS
Administrator, oncology revenue cycle,
Thomas Jefferson University, Philadelphia, Pa.
What to wear to an interview:
Clean, well-fit clothing — nothing tight or clingy
Ladies: Wear a dress/skirt with a jacket or cardigan sweater, or a pantsuit
Men: Wear a suit and tie. A cardigan sweater in place of a jacket is acceptable.
Appropriate footwear: no sneakers, platform heels, or flip-flops
Stockings for ladies
Moderate makeup
Moderate jewelry — nothing that jangles
No colognes or other fragrant products — someone at the office may be allergic
A smile
Ellen Maura Wood, CPC, CMPE 
Practice manager, Seacoast General Surgery, Dover, N.H. 
No matter if you're dropping off your resume cold or going to an interview, dress professionally. That means business attire. For a man: blazer, tie, and pressed pants. For a woman: stockings (no open toe shoes or flip flops), pressed pants or dress/skirt. Dresses and skirts shouldn't be much above the knee. I look at fingernails, too. We work in the medical field, so cleanliness is important. When I went to business school over 30 years ago, I learned something that always stuck with me: Clean and polish your nails before an interview. I've done it before every interview I've ever gone to.
I used to tell my daughters, even if they were just getting after-school jobs, dress like you want the job!
---

John Verhovshek, MA, CPC, is managing editor at AAPC and a member of the Hendersonville-Asheville, N.C., local chapter.
Latest posts by John Verhovshek
(see all)