The Doctor Said What?
April 1, 2016
Comments Off

on The Doctor Said What?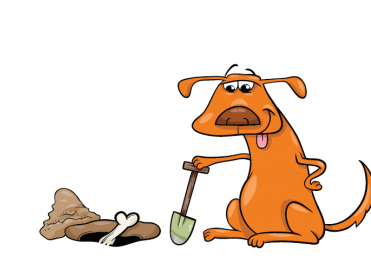 When medical situations get serious, sometimes the medical record becomes humorous.
About a year ago, a group of my coding friends and I started an email string we called, "A Little Humor." We would like to share some of our discoveries (taken from redacted provider documentation) with you, along with our comments.
"To that end I recommend to the daughter that they proceed rectally to the emergency room." Make sure to back in to the ER.
"Hand pain – she is to keep her abdomen with orthopedics." Her hand can go home with her, however.
"She was milking a car at work." Is that 2 percent or low-gas milk?
"Blood pressure 135/75 is the gold." What's the silver and bronze blood pressure (BP), I wonder?
"Mother presents to ER with her 6-year-old for redness and facial swelling." The child appeared normal, so the doctor asked, "In what context does he have these symptoms" (e.g., what is the child doing when symptoms appear). The mother answered, "When he's blowing up a balloon." No comment needed.
"Patient was placed on the operating tablet." I guess you can use tablets for more than just getting on Facebook.
"Hypertension with diabetes. Her blood pressure is cold." Wonder what warm BP would be?
"She is stressed because he has invited another woman into their home 'to help get her on her feet.' This woman is sharing the bed with them." I would be stressed, too!
"Patient states that she will lose weight one day, when her family stops cooking so much." If only it were that easy.
"Her biggest complaint [is] she would like to have bacon in her diet." You can't live without bacon.
"8 year old white male was at work around 9:30 a.m. when a heavy metal piston device smashed his finger." I guess they start working 'em early in some places.
"He went outside to attempt the fetus chickens." Feed. Feed the chickens.
"A teenage driver lost control throwing a banana out the window." That's what you get for littering, kids.
"Pt's trial of a small amount of alcohol each afternoon may not be working well, according to her daughter." Maybe the dose needs to be adjusted?
"Male with an ax in his head. He states his wife did it because he asked her if it 'was that time of the month.'" And yes, he lived.
Humor is mankind's greatest blessing. — Mark Twain
Many thanks to the team who shared their hillarious notes: Karen Lavigne, CPC, CPMA, CRC; Marcelle Viator, CPC, CRC; Kristie Fissler, CPC, CPMA, COC, COSC; Brenda Stevens, CPC, CPMA, CRC; Jen Bueddeman, CPC, CRC; Kelley Sorenson, CPC; Dawn Catanese, CPC, COC, CRC; and Colette Bohon, CPC, CRC.
Send in Your Funny Doctors' Notes 
We'd like to hear your funny stories. Submit your laughs to lori.cox@aapcnab.com for possible inclusion in future editions of Healthcare Business Monthly.
---
Lori A. Cox, MBA, CPC, CPMA, CPC-I, CEMC, is the coding team leader at MedKoder, and has over 17 years' experience in multiple areas of healthcare. She has been certified since 2002 and is the Region 5 Representative for the AAPC NAB. Cox is the treasurer for the Quincy, Ill./Hannibal, Mo., local chapter.
Latest posts by Guest Contributor
(see all)