Pain: ICD-10-CM Coding
In Coding
April 18, 2016
Comments Off

on Pain: ICD-10-CM Coding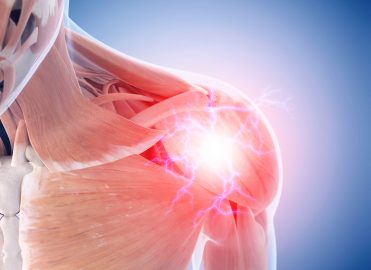 The ICD-10-CM Official Guidelines for Coding and Reporting provide extensive notes and instruction for coding pain (category G89). Review these guidelines in full. The following summary identifies key points.
When seeking a pain diagnosis, identify as precisely as possible the pain's location and/or source. If pain is the primary symptom and you know the location, the Alphabetic Index generally will provide all the information you need.
Only report pain diagnosis codes from the G89 category as the primary diagnosis when:
The acute or chronic pain and neoplasm pain provide more detail when used with codes from other categories; or
The reason for the service is for pain control or pain management.
Do not report codes from category G89 as the first-listed diagnosis if you know the underlying (definitive) diagnosis and the reason for the service is to manage/treat the underlying condition. You may report the acute/chronic pain code (G89) as a secondary diagnosis if the diagnosis provides additional, relevant information not adequately explained by the primary diagnosis code.
If the patient has a documented, more-comprehensive diagnosis causing the documented acute/chronic pain, but the documentation indicates the primary reason for the visit/service is management/control of the pain, report a diagnosis code from the G89 category as the primary or first-listed ICD-10-CM code.
Per ICD-10-CM Official Guidelines (section I.C.6), you "may use codes from category G89 with codes that identify the site of pain (including codes from chapter 18) if the category G89 code provides additional information. For example, if the code describes the site of the pain, but does not fully describe whether the pain is acute or chronic, then both codes should be assigned."
The Guidelines further tells us, "If the pain is not specified as acute or chronic, post-thoracotomy, postprocedural, or neoplasm-related, do not assign codes from category G89."
Acute pain is sudden and sharp. It can range from mild to severe and may last a few minutes or a few months. Acute pain typically does not last longer than six months and usually disappears when the physician identifies and treats the underlying cause or condition. Chronic pain may last for months or years, and may persist even after the underlying injury has healed or the underlying condition has been treated. There is no specific timeframe identifying when you can define the pain as chronic. Determine the code assignment based on provider documentation.
Chronic pain syndrome is not the same as chronic pain. Report chronic pain syndrome only if the provider documents that exact condition.
Latest posts by John Verhovshek
(see all)