Hemorrhoid Coding Made Easy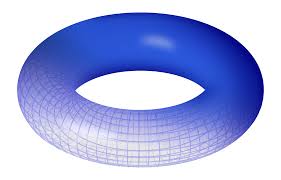 Hemorrhoids are simply blood vessels, which require attention only if they become inflamed. Correct hemorrhoid coding depends on documentation that specifies the type (internal, external, or "mixed") and number of hemorrhoids treated, as well as the treatment method.
Codes to identify treatment for internal hemorrhoids have undergone minor descriptor revisions to clarify application, while two codes have been resequenced from the "Destruction" subhead to appear more appropriately under the "Excision" subhead. Other relevant codes are unchanged for 2010, but CPT® has added specific instruction for appropriate code application, as outlined below, just after the "Anus" subhead.
Surgical Treatment: Internal Hemorrhoid Coding-at-a-Glance
Treatment                                    Single Column/Group                        Multiple Columns/Groups
Rubber band ligation                    46221*
Other Ligation (suture)                 46945                                                  46946
Sclerosing Injection                       46500*
Thermal energy                              46930*
Cryosurgery                                    46999*
Hemorrhoidopexy                        46947*
* Report only a single code unit, regardless of how many hemorrhoids are treated
Surgical Treatment: External Hemorrhoid Coding-at-a-Glance
Thrombosed?            Single Column/Group                  Multiple Columns/Groups
Yes                               46320                                                46320 x number of hemorrhoids excised
No                                46999                                                46250
Note that a surgeon may choose to treat a thrombosed external hemorrhoid simply by draining (by incision) the clot only, after which the varicose hemorrhoid may resolve on its own. Report such a procedure using 46083 Incision of thrombosed hemorrhoid, external.
An external thrombosed hemorrhoid may resolve into a skin tag or papilla, which the surgeon may remove. Removal of a single tag/papilla is reported with 46220 Excision of single external papilla or tag, anus, while removal of two or more tags/papillae is reported with 46230 Excision of multiple external papillae or tags, anus. Report only a single unit of 46230 per claim, and never report 46220 and 46230 on the same claim.
Surgical Treatment: Mixed Hemorrhoid Coding-at-a-Glance
Coding for so-called "mixed hemorrhoid" treatment depends on both the number of groups/columns treated, as well as any related procedures performed at the same time.
Single Column/Group
Excision Alone        With Fissurectomy           With fistulectomy (fissurectomy when performed)
46255                         46257                                    46258
 
Multiple Columns/Groups
Excision Alone        With Fissurectomy             With fistulectomy (fissurectomy when performed)
46260                       46261                                       46262
Latest posts by John Verhovshek
(see all)
8 Responses to "Hemorrhoid Coding Made Easy"