Accounting: Which is Best for Your Medical Practice?
By Judy Wilson
May 2, 2016
Comments Off

on Accounting: Which is Best for Your Medical Practice?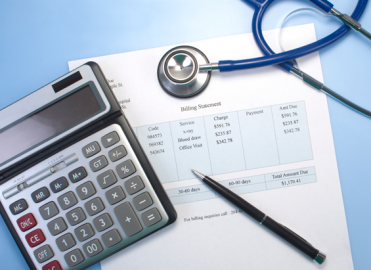 In medical practice management, there are two types of accounting that can be used; Cash Basis Accounting and Accrual Accounting. The practice manager, business administrator, and/or physician manager (whomever you call your medical practice manger) must decide which is best for their medical practice.
Let's take a look at each.
Cash Basis Accounting: This means that when you pay an expense or receive a payment, it is accounted for at that time. Receivables are deposited and expenses are processed when you make your payment with your accounting software, either online or by check. This is the preferred method for most (physician-owned) medical practices. The physician is paid the balance after all expenses have been paid, on a predetermined schedule. The practice manager must also consider large expenses such as malpractice, which may be paid quarterly, so as not to distribute money that should be held for those quarterly expenses.
Accrual Accounting: In this method of accounting, the practice accounts for an expense when they receive the bill; and, when you bill an expense it is accounted for immediately, instead of when the expense is paid. The practice would account for receivables when they charge the patient. Their income is accounted for when the practice receives a bill.  This is not the normal accounting method for most medical practices. Accrual accounting is harder to perform than cash basis accounting, but might give a more accurate gauge of the medical practice in any given time period.
This is just a small sample of what a practice manager should know and understand about financial terms when performing the day to day operations of a medical practice.
It is imperative that the practice manager stays current on healthcare practice management matters by networking, conferences, and taking continuing education offered by organizations such as AAPC.

Latest posts by Judy Wilson
(see all)