HIV: ICD-10 Dx. Coding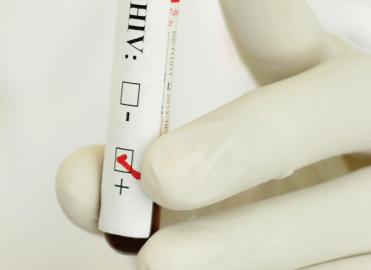 HIV infection/illness is coded as a diagnosis only for confirmed cases. Confirmation does not require documentation of a positive blood test or culture for HIV; the physician's diagnostic statement that the patient is HIV positive or has an HIV-related illness is sufficient.
In the inpatient setting, HIV is the only condition that must be confirmed to select the code. All other conditions documented as "probable," suspected," likely," "questionable," "probable," or "still to rule out" are coded as if they exist in the inpatient setting.
Dx. Sequencing
The proper sequencing for HIV depends on the reason for the admission or encounter. When a patient is admitted for an HIV-related condition, sequence B20 Human immunodeficiency virus [HIV] disease first, followed by additional diagnosis codes for all reported HIV-related conditions. Conditions always considered HIV-related include Kaposi's sarcoma, lymphoma, Pneumocystis carinii pneumonia (PCP), cryptococcal meningitis, and cytomegaloviral disease. These conditions are considered opportunistic infections.
If a patient with HIV disease is admitted for an unrelated condition (e.g., fracture), sequence the code for the unrelated condition, first. Report B20 as an additional diagnosis, along with any HIV-related conditions.
Apply Z21 Asymptomatic human immunodeficiency virus [HIV] infection status when the patient is HIV positive and does not have any documented symptoms of an HIV-related illness. Do not use this code if the term AIDS is used. If the patient is treated for any HIV-related illness, or is described as having any condition resulting from HIV positive status, use B20.
Patients with inconclusive HIV serology, and no definitive diagnosis or manifestations of the illness, may be assigned code R75 Inconclusive laboratory evidence of human immunodeficiency virus [HIV].
Known prior diagnosis of an HIV-related illness should be coded to B20. After a patient has developed an HIV-related illness, the patient's condition should be assigned code B20 on every subsequent admission/encounter. Never assign R75 or Z21 to a patient with an earlier diagnosis of AIDS or symptomatic HIV (B20).
If a patient is being seen to determine HIV status, use code Z11.4 Encounter for screening for human immunodeficiency virus [HIV]. Should a patient with signs, symptoms or illness, or a confirmed HIV-related diagnosis be tested for HIV, code the signs and symptoms or the diagnosis. If the results are positive and the patient is symptomatic, report B20 with codes for the HIV-related symptoms or diagnosis. The HIV counseling code (Z71.7) may be used if counseling is provided for patients with positive test results. When a patient believes that he/she has been exposed to or has come into contact with the HIV virus, report Z20.6.
Latest posts by John Verhovshek
(see all)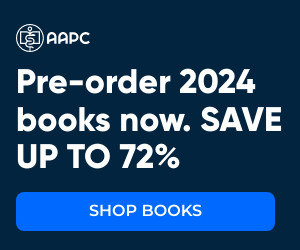 8 Responses to "HIV: ICD-10 Dx. Coding"