Don't Limit Yourself to Medical Coding Careers
In Audit
May 10, 2016
Comments Off

on Don't Limit Yourself to Medical Coding Careers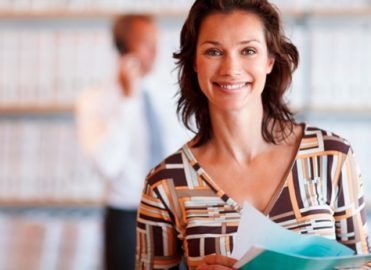 We know: You can't get a job without experience, but you can't get experience without a job. So, stop and think about it: is what you are doing now where you expected your career path to take you? I never dreamt that I could have such a fun and interesting career in healthcare, especially since I majored in music performance in college. My first medical coding-related job in a physician's office was a lucky move for me. I was young, willing to learn anything, and making more than minimum wage.
I got experience from working the reception desk, scheduling, insurance, collecting on bad debt, pulling and filing medical records, and yes, coding. If you have been in the field for many years, your journey may have started in an area other than coding. I truly believe that having a well rounded background is important, it teaches how all of the different areas of the office work together. Every role in the billing office plays a part in getting every claim paid. It turns out getting into a hospital or physician's office entry-level, might just be the smartest thing you could do. It was the smartest thing I did.
Now let's think about occupations outside of the physician's office. There are so many employers that have a need for your knowledge base as a medical coder.
Here are a few places to consider when beginning your search:
• Insurance companies
• Workman's compensation companies
• Professional liability companies
• Hospitals
• Nursing facilities
• State government agencies
• Federal government agencies
• Career colleges
• Information technology services
• Medical billing service
• Law firms
• Medical laboratories
• Dental offices
• Rehabilitation services
• Collection agencies
• Clearinghouses
Broaden your search parameters when landing that coding position. It may be a foot in the door that is in a different role than you anticipated or it may be with a different type of company than you expected. Experience in any setting will be beneficial, so continue to expand your knowledge base. Any starting point can be a catalyst for moving into other areas of healthcare such as practice management, nursing, credentialing, compliance, administration, or even non-physician practitioner or a practitioner.
You need to stop fighting the path and start following it. You can't sit around wondering why the path to employment is hard. Take action. Get that credential, start entry-level, volunteer to get experience, join a local chapter, and network your way up—until the system, in turn, works for you. The bottom line is simple, getting a job in coding depends on how badly you want to be a coder.
Latest posts by Brenda Edwards
(see all)
AAPC's Member of the Month: Brenda Edwards, CPC, CDEO, CPB, CPMA, CPC-I, CEMC, CRC, CPMS, CMRS, CMCS

- February 1, 2022

Clean Up E/M Documentation With SOAP

- July 2, 2021

Select the Right Episode of Care Every Time

- September 1, 2019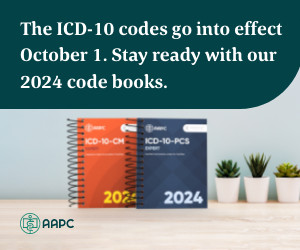 No Responses to "Don't Limit Yourself to Medical Coding Careers"