Time to Rate Your Medicare Administrative Contractor
In CMS
April 28, 2016
Comments Off

on Time to Rate Your Medicare Administrative Contractor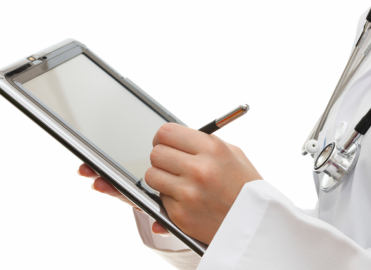 How would you rate your satisfaction level with your Medicare administrative contractor (MAC)? The Centers for Medicare & Medicaid Services (CMS) wants to know.
In May, you'll have the opportunity to say what you really think about your MAC's overall performance via the MAC Satisfaction Indicator (MSI) — a 10-minute survey administered by CMS and conducted by CFI Group using American Customer Satisfaction Index (ACSI) methodology.
The MSI measures provider satisfaction with MACs from which they receive services. Watch for the survey on your MAC's website or on the CMS website to participate.
2015 Performance
This will be the second year for the MSI. Last year's results are posted on the CMS website. According to the 2015 MSI final report, on a scale of 0-100, hospitals, physicians, and durable medical equipment (DME) suppliers' overall satisfaction with their MACs last year scored a 61. The federal government benchmark is 64.
The following MACs were rated in the survey:
NHIC, Corp. – Jurisdiction DME A
National Government Services, Inc. (NGS) – Jurisdictions DME B, 6, K
CGS Administrators, LLC – Jurisdictions DME C, 15
Noridian Healthcare Solutions, LLC (NHS) – Jurisdictions DME D, E, F
Novitas Solutions, Inc. – Jurisdictions H, L
First Coast Service Options, Inc. (FCSO) – Jurisdiction N
Cahaba Government Benefit Administrators, LLC – Jurisdiction 10
Palmetto GBA, LLC – Jurisdiction 11
Wisconsin Physicians Service Insurance Corp. (WPS) – Jurisdictions 5, 8
Cahaba reported the lowest satisfaction score of 43; and WPS reported the highest score at 71. See the final report for complete results.
Latest posts by Renee Dustman
(see all)