CMS Outlines MIPS in Proposed Rule
In MACRA
April 28, 2016
Comments Off

on CMS Outlines MIPS in Proposed Rule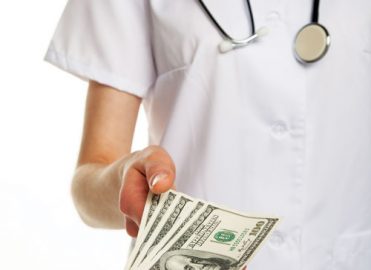 In a Notice of Proposed Rulemaking, released April 27, the Centers for Medicare & Medicaid Services (CMS) took a giant step toward a quality-based payment system. The proposed rule sets out to establish the Merit-based Incentive Payment System (MIPS) for eligible clinicians or groups paid under the Medicare Physician Fee Schedule (MPFS).
As required by the Medicare Access and CHIP Reauthorization Act of 2015 (MACRA) (legislation that repealed the sustainable growth rate methodology formerly used to calculate Medicare payments), MPFS payment rates will remain at the 2019 level through 2025. Starting in 2019, payments to eligible clinicians will be subject to adjustment through one of two mechanisms: MIPS or Alternate Payment Models (APMs). Eligible clinicians or groups with eligible clinicians may participate in MIPS or an APM, but not both.
Note: Section 1848(q)(1)(c)(i) of the Social Security Act, as added by section 101(c)(1) of MACRA, outlines the general definition of an "eligible clinician" for the MIPS program. This term replaces "eligible professional."
More on MIPS
MIPS consolidates components of the Physician Quality Reporting System (PQRS), the Value-based Payment Modifier (VM), and the Medicare Electronic Health Record (EHR) Incentive Program; and continues the shift to quality (vs. quantity), resource use, and the use of certified EHR technology (CHERT). Separate application of payment adjustments under the PQRS, VM, and EHR incentive program will sunset Dec. 31, 2018.
CMS expects most Medicare clinicians to initially participate in MIPS. As proposed, Medicare clinicians would be paid for providing high value care through successful reporting in four performance categories:
Quality (50 percent of total score in year 1): Clinicians choose to report six measures from among a range of options that accommodate differences among specialties and practices.
Advancing Care Information (25 percent of total score in year 1): Clinicians choose to report customizable measures that reflect how they use technology in their day-to-day practice, with a particular emphasis on interoperability and information exchange. This category replaces the Medicare EHR Incentive Program, but doesn't eliminate requirements already in place.
Clinical Performance Improvement Activities (15 percent of total score in year 1): This category rewards clinical practice improvements, such as activities focused on care coordination, beneficiary engagement, and patient safety. Clinicians may select activities that match their practices' goals from a list of more than 90 options.
Resource Use (10 percent of total score in year 1): Scoring would be based on Medicare claims, meaning no reporting requirements for clinicians. This category would use 40 episode-specific measures to account for differences among specialties.
A clinician's or group of clinician's composite performance score (CPS) would determine their annual Medicare Part B reimbursement. The MIPS CPS would be compared against a MIPS performance threshold. The CPS would be used to determine wither a MIPS eligible clinician receives an upward payment adjustment, no payment adjustment, or a downward payment adjustment.
In 2019, quality measures alone carry a 50 percent weight on a clinician's CPS, which could result in a plus or minus 4 percent adjustment to Medicare payments. As the years continue, the measures weigh less on scores, but have the potential of adjusting payments up or down significantly more.
An Overview of APMs
The proposed rule also outlines standards CMS would use for the purposes of the APM incentive. The rule proposes two types of Advanced APMs: Advanced APMs and Other Payer Advanced APMs. To be an Advanced APM, an APM must meet certain criteria, as outlined in the proposed rule. Briefly stated, the requirements include the use of CHERT, quality measure reporting, and participation in a qualifying APM (e.g., Medical Home or Accountable Care Organization).
Beginning in 2019, if an eligible clinician participates in an Advanced APM, they may become a Qualifying APM Participant (QP). QPs are excluded from MIPS. For 2019 through 2024, QPs who meet criteria receive a lump sum incentive payment equal to 5 percent of their prior year's payments for Part B covered services; and beginning in 2026, QPs receive a higher update under the MPFS than non-QPs.
Comments Being Accepted
CMS is accepted public comment on this proposed rule through June 27.
For further insight into MIPS, read Douglas J. Jorgnensen's, DO, CPC, FAAO, FACOFP, CAQ Pain Medicine, article "MIPS is Coming in 23 Months," in the May 2016 issue of Healthcare Business Monthly. And look for Penny Osmon Bahr's, CPC, CPC-I, CHC, PCS, follow-up article in an upcoming issue of Healthcare Business Monthly.
Latest posts by Renee Dustman
(see all)