Inquisitive Minds Want to be Medical Auditors
In Audit
May 2, 2016
Comments Off

on Inquisitive Minds Want to be Medical Auditors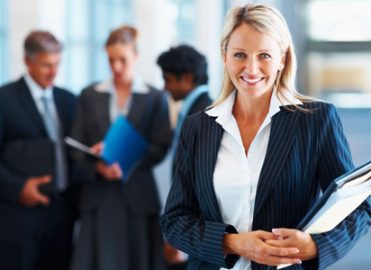 With the implementation of ICD-10, medical coding auditors have been in demand. To ensure that coders are applying the new code set correctly, Health Information Management (HIM) employers have begun to perform audits on all levels of coders. Many coders have been called to duty as a medical auditor without any previous experience or training. This is an awesome opportunity to use your sleuthing skills to accelerate your healthcare career path from coding to auditing, and beyond.
These are the skills you need to enter the medical auditing arena or to ensure your continued success as an auditor.
Have a drive to succeed – If you are eager to be a great coder and a great auditor, you are driven to succeed in the medical coding and auditing world. Keep up the enthusiasm. Don't be discouraged when coworkers and physicians question your audit findings. Use that as a signal to do more research to ensure that all parties understand the coding guidelines.
Know your guidelines – Study the guidelines daily or weekly until you have a very good grasp on the guidelines. Do you know which disease is automatically considered to be linked to hypertension? Which circumstances mean you should sequence a current diagnosis of primary cancer as the first listed code? Or, when to sequence the primary cancer as the second diagnosis? If not, you need to go back and read these guidelines every time you assign these codes until you know the information like the back of your hand.
Know the NCCI manual – The National Correct Coding Initiative Manual (NCCI), explains the "why" behind the NCCI edits. Many coders apply the modifier if both services were performed without knowing the actual language from the manual. When there is an NCCI edit, there are rare circumstances when an NCCI modifier can be applied correctly. If you see that a coder is routinely applying modifiers to bypass the NCCI edits, go back to the manual to see if it is really appropriate to add the modifier.
Demonstrate great analytical skills – If you have an inquisitive mind, you will be able to abstract the diagnoses documented in the medical record and apply them correctly to the guidelines. An analytical mind can dissect the doctor's documentation to determine correctly whether the documentation is strong enough to support a link between hypertension and the congestive heart failure.
Use the need for medical coding auditors to your advantage. You could open opportunities to get your next promotion from coder to auditor, or from auditor to team leader. Know your current skills, strive to improve them, and apply them daily.

Latest posts by Karen Chappell
(see all)
No Responses to "Inquisitive Minds Want to be Medical Auditors"